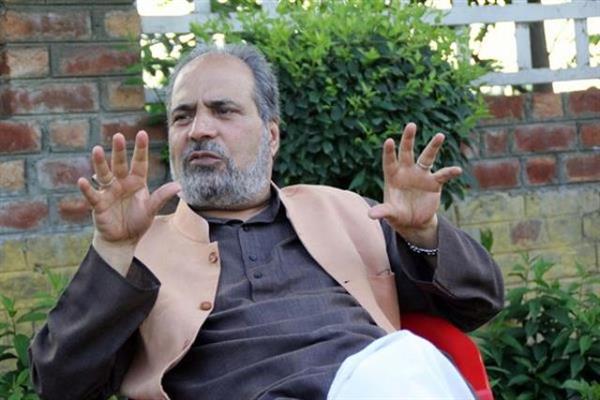 Srinagar: Senior Peoples Democratic Party (PDP) leader and former deputy chief minister Muzaffar Hussian Baig said that the readiness of dialogue was a wise step by the Hurriyat Conference chairman Mirwaiz Umar Farooq and hoped that Central government will positively react to it.
He said that Governor Satya Pal Malik's statement on dialogue is also welcome.
"If we want to protect and maintain the constitutional identity of the state and respect the sentiments of the people of Kashmir, we don't have any alternative to dialogue," Baig said a local news agency, while hailing the statement of Mirwaiz.
He said that the approach of Governor towards the issue of Kashmir is encouraging as it is people friendly step.
"We hope that the state governor will convey the genuine expectations and sentiments of the people of Kashmir to the centre government. We expect the centre government will respond positively to the dialogue statement coming from Kashmir," he said.
It is to mention that Governor Satya Pal Malik has said that Hurriyat Conference was ready for dialogue to which Hurriyat Conference (M) Chairman Mirwaiz Umar Farooq has, as per reports, welcomed.
"I hope that Mirwaiz will not backtrack from his statement on dialogue as there is no other alternative way to talks," he said.