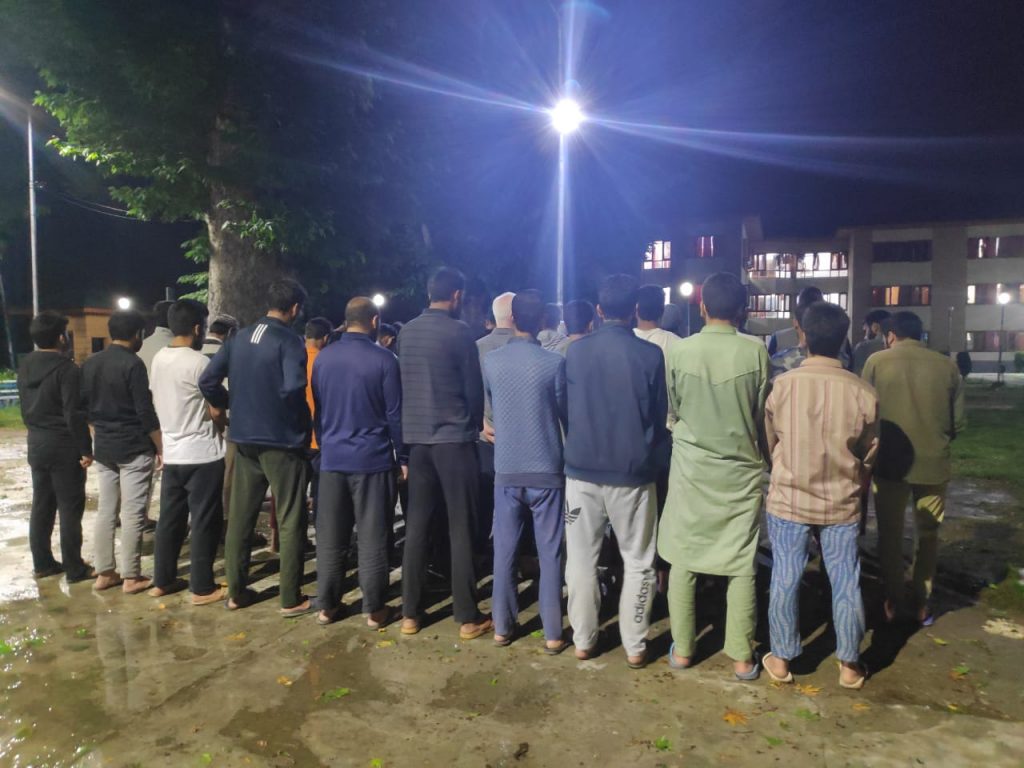 Srinagar: Scores of Kashmir University students held in absentia prayers for the deposed Egyptian President Mohammad Mursi who died in court on Tuesday night.
Students residing in M A and M A K boys hostel, Kashmir University held prayers in absentia for the first Egyptian  president Dr. Muhammad Morsi.
According to witnesses, dozens of hostel boys assembled outside the hotel lawns and raised slogans in favour of Islam and held prayers for the deceased Dr. Muhammad Morsi.