Srinagar: Girish Karnad, a celebrated actor, playwright and filmmaker, died at 81 today after a long illness. He died at a hospital in Bengaluru at 6.30 am, according to his family.
Known for a critically-acclaimed body of work that included plays like "Yayati", "Hayavadana" and "Tughlaq", all of which were written in Kannada and then translated to English, Girish Karnad's plays often reflected the issues of contemporary society and stirred debate, NDTV reported.
He was also a fearless social and political activist, using his literary skills and, in later years, his popularity, as a platform to fight religious fundamentalism and defend freedom of expression. Despite receiving numerous death threats, he never backed down from expressing his views.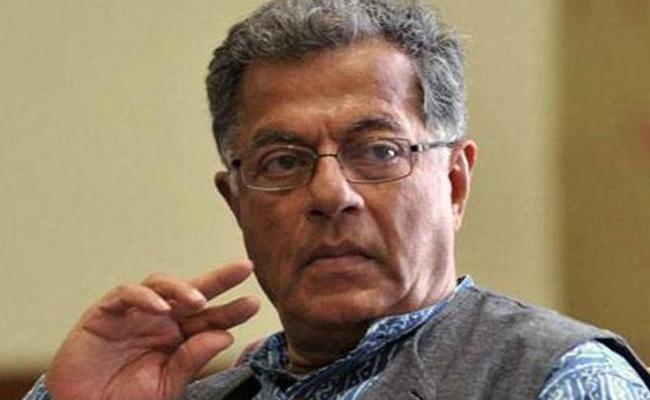 In April, he was among some 200 writers from across the country who put out an open letter against the "politics of hate".
In September last year, he was charged for holding a placard that read "Me Too Urban Naxal" at an event to mark one year of journalist Gaur Lankesh's murder. He had protested against the house arrest of five activists who were accused of links with Maoists.
Girish Karnad was awarded the Padma Shri in 1974 and the Padma Bhushan in 1992. Considered a gifted litterateur, he was also awarded the Jnanpith award in 1998.
Girish Karnad was born on May 19, 1938, in Mumbai (then Bombay Presidency), and was a Rhodes Scholar at the University of Oxford, where he wrote his first play – the critically-acclaimed "Yayati" in 1961. Other acclaimed plays written by him include "Tughlaq" (1964), "Hayavadana" (1972).
He was also active in the world of cinema; he made his acting and screenwriting debut in a Kannada movie "Samskara" in 1970.