Almaty: Kazakhstan on Sunday elected the hand-picked successor of former president Nursultan Nazarbayev with 70 per cent of the vote, exit polls showed, as police arrested hundreds of opposition protesters.
The victory of career diplomat Kassym Jomart-Tokayev was never in doubt after he received the blessing of powerful Nazarbayev, who had led the Central Asian nation for the last three decades.
Tokayev, 66, took just over 70 per cent of the vote, according to the government-approved "Public Opinion" pollster. His nearest opposition rival Amirzhan Kosanov had around 15 per cent.
But the day was marked by the biggest protests the Muslim-majority country has seen in three years, as demonstrators urged a "boycott" of what they said was a fixed election.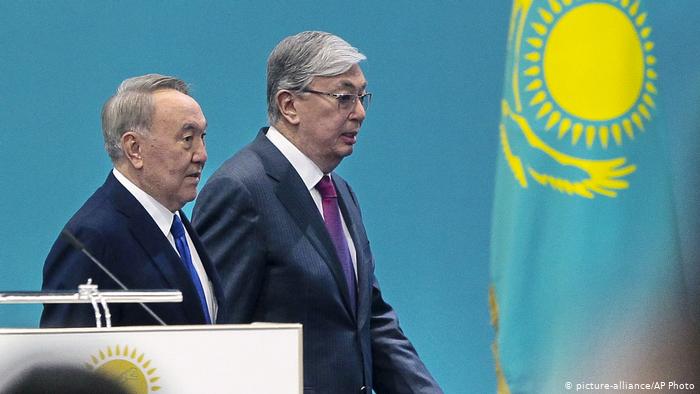 The build-up to the vote saw an intensifying crackdown on the opposition with courts sentencing protesters to short stays in jail and police raiding activists' homes.
The interior ministry said around 500 people were arrested on Sunday, with deputy minister Marat Kozhayev blaming "radical elements" for holding "unsanctioned" rallies.
Turnout in the election was around 77 percent, the Central Election Commission said earlier in the day.
Nazarbayev's announcement in March that he was stepping down from the presidency and naming Toyakev interim leader shocked Kazakhs who had lived under his rule since Soviet times.
But the 78-year-old, who turned the country of 18 million people into an energy powerhouse while governing with little tolerance for opposition, is still expected to call the shots from behind the scenes.
As he voted, Tokayev told reporters in the capital Nur-Sultan that Nazarbayev was "still in power in the capacity of chairman of the security council… and other capacities".