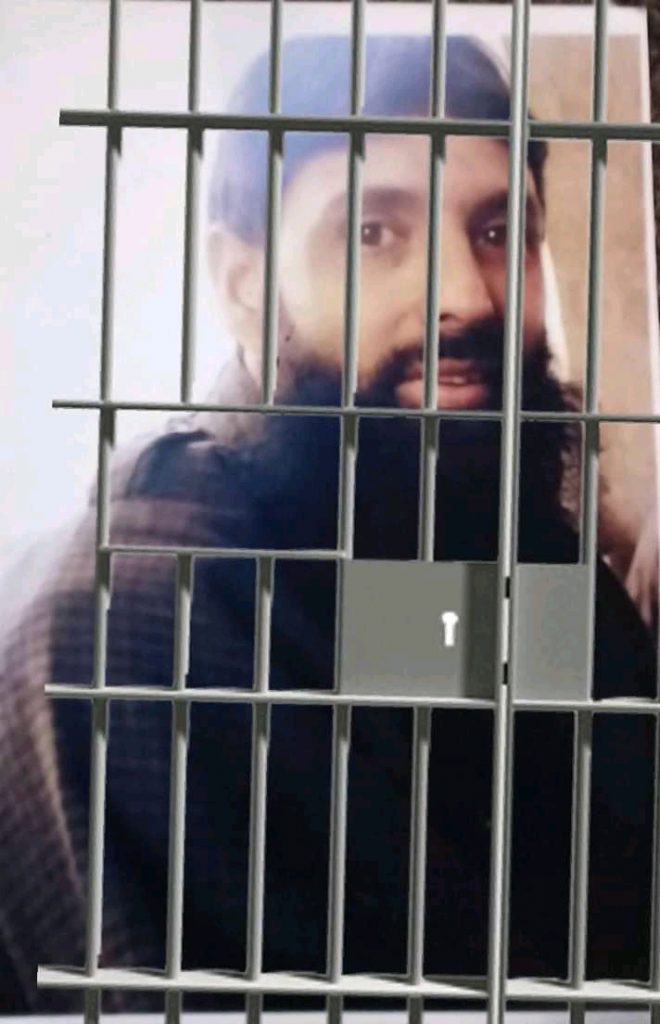 Anantnag: On the occassion of Eid when there were celebrations all around, the house of Peer Mohammad Ashraf, was filled with gloom as the family decided to observe it as a black day against his continued incarceration.
Family of Ashraf along with some relatives and neighbors sat on a sit in protest the whole day seeking release of their son who is serving detention from last fourteen years.
Ashraf was arrested in December 2006 in connection with the grenade attack on a government sponsored rally that had taken place two years ago on 19 July 2004 in Kapran area of Verinag in southern Anantnag district. Besides Ashraf one more person, Syed Murtaza, the then national conference worker was also arrested and was shown as prime accused in the case by the police.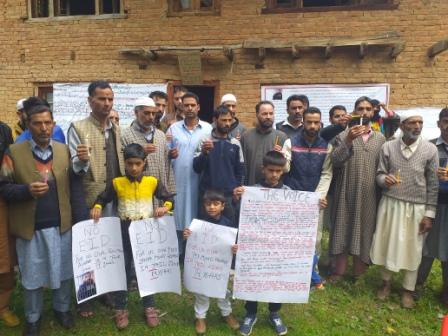 Though Murtaza, being prime accused was released only after fourteen months but Ashraf continues to be languishing in jail since then despite being bailed by the court many a time.
Ashrafs elder brother Peer Abdul Rouf who had crossed over to Pakistan for arms training in early nineteen was killed in an encounter in 2000 in Nusu area of Qazigund. After the arrest of Ashraf Both his parents, according to locals, later died waiting for him. Ashraf's younger brother, Peer Firdose Ahmad is now alone looking after the homely affairs.
"My brother is being made to rot in jail on false charges from last fourteen years. I wonder if the prime accused in the case was released only after 14 months why my brother who is second accused in the case is made to suffer," Ashraf's younger brother, Firdose Ahmad said.
Ahmad said his brother was so far bailed out by the sessions court Anantnag seven times during last fourteen years but police never honored the court directive.
"Wheneven we bail him out in one case police falsely books him in another . Police even booked him under PSA multiple times which everytime were quashed by the court. Once his PSA was even revoked by home ministry but police never released him," Firsose told Kashmir Press.
Ashraf from last six months is lodged at Hiranagar jail creating fears for his safety among the family members. 'After his shifting to Hiranagar jail we fear for his safety. Police from last six months is not even producing him before the court We wonder if there is any law of the land really exists on ground. Had it been so my cousin won't have been rotting in jail despite being bailed out by the judiciary many a time," Ashraf's cousin, Peer Mohammad Abas told reporters during a sit-in protest organised by the family for his release on eid.
Even the happy occasions like eid have lost their meaning for the family.
"Both our father and mother virtually lost their eyesight first due to continuous and bitter weeping after Ashraf was arrested on false charges. They later died waiting for him. Police ruined our family. Even the sacred and happy  occasions like eid have lost their meaning for us and that is why we chose to sit on a protest on the day of eid when everybody was celebrating the occasion," Firdose said.