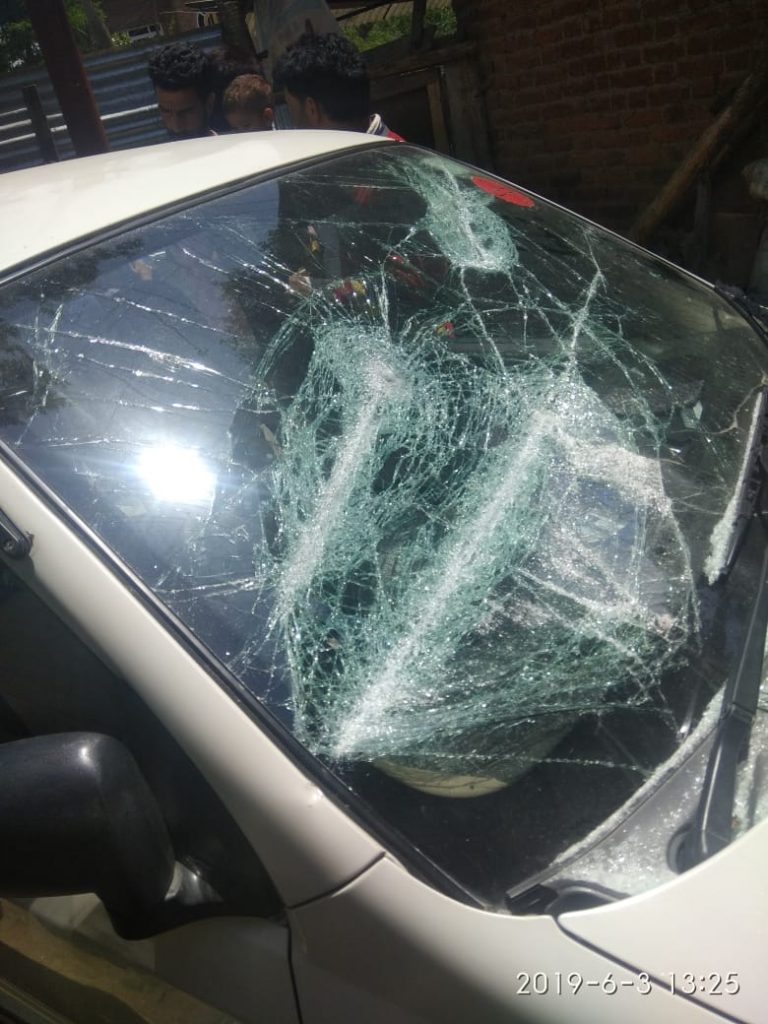 Srinagar: Locals from Tarigam village in South Kashmir's Kulgam district alleged that during the pre-dawn hours, army broke into their houses, thrashed people and vandalized their properties.
However, army has strongly contested these allegations terming them as "baseless and concocted lies"
According to the locals, the soldiers from arm's 1RR broke into their house and started thrashing people whosoever came in their way.
"We were confused as to what was happening," a local of Tarigam village told The Kashmir Press.
"They were holding thick sticks and steel pipes. They stormed into the homes and started beating people, hurling abuses on us".
After thrashing people, locals said the soldiers started arresting local youth
"The army arrested five youth from the village today. Yesterday, on third Eid day, four boys were rounded up by the army and police's SOG," they said.
Not only that, locals accused that army vandalized their properties as well.
"They broke cars, broke their window panes. They also broke glass panes of houses," locals alleged.
The villagers said that army and police have intensified intensified anti-militancy operations in the district from past few weeks.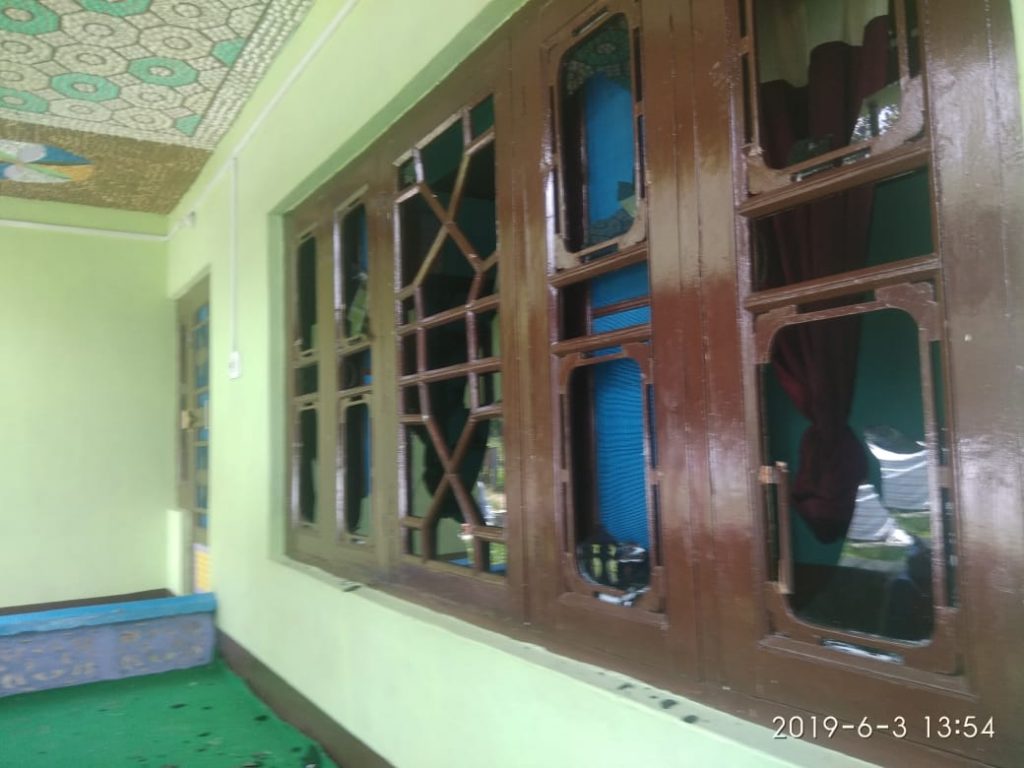 The incident followed last week's episode when the residents of Tarigam village  clashed with forces who have cordoned the area.
Many people were injured in the clashes during that search operation in Tarigam village day before Eid.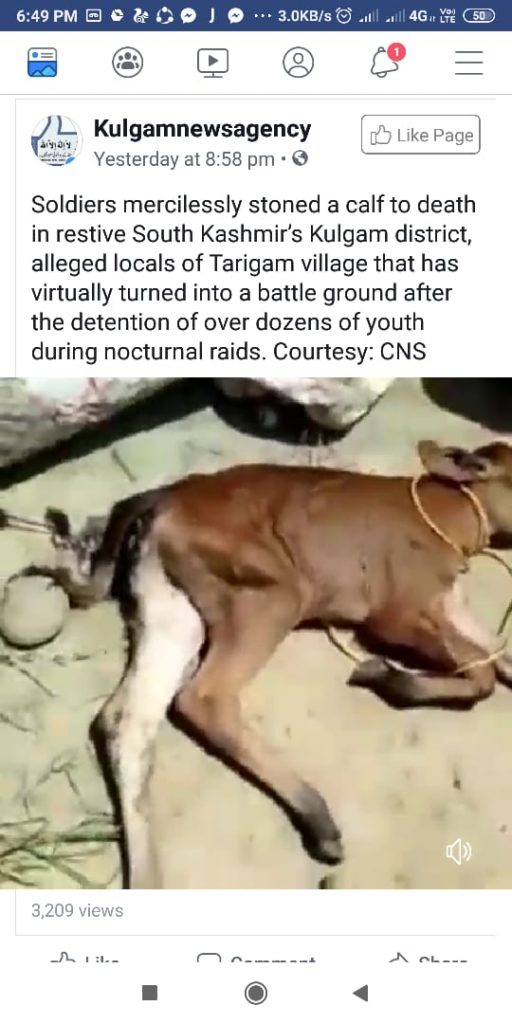 The video and pictures which went viral on social media showed protesters damaging forces vehicles, and they, in turn, vandalizing the civilian property.
A picture of a dead calf also went viral which people alleged was stoned to death by forces on the same day.
"Since then the forces have rounded up several youths from the area during nocturnal raids charging them of disrupting the operations," locals said.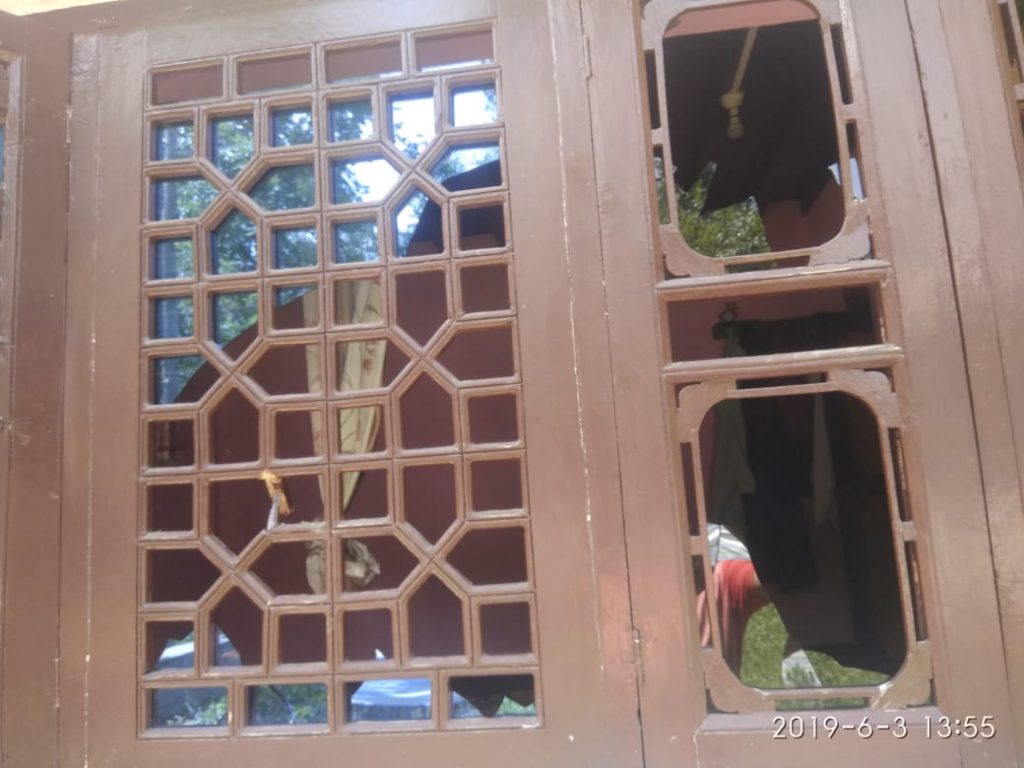 Defence Spokesman, Rajesh Kalia, however, strongly refuted allegations that the army personnel were involved in any ransacking or vandalizing act.
"These allegations are totally baseless, unfounded, and concocted lies," Kalia said.
Tarigam village having some 6000 votes had boycotted elections during the recent parliamentary polls. Only 20 people had casted their votes.