Srinagar: Lakhs of people on Friday joined Jumat-ul-Vida, last Friday of Holy month of Ramzan, prayers in Kashmir Valley and Ladakh region.
People, including women and children, throng religious places since this morning to participate in the Friday prayers. The main congregations were held at Hazratbal, which houses the Holy Relic of Prophet Muhammad, on the banks of Dal Lake and historic Jamia Masjid this afternoon.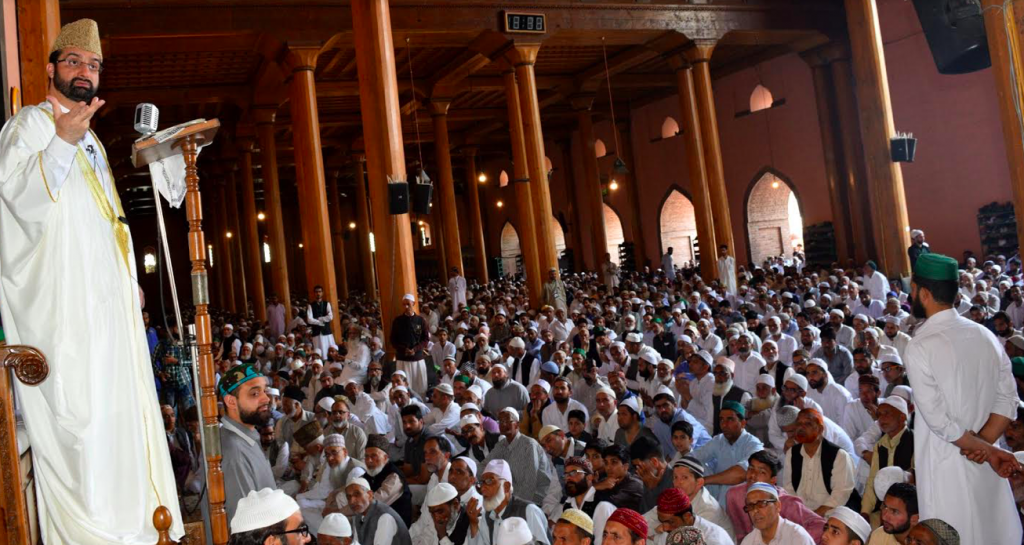 Lakhs of people joined the Jumat-ul-Vida prayers at historic Jamia Masjid, where no Friday prayers were allowed for the last two successive weeks.
Lakhs of people, who had come from different parts of the Valley and outside, also joined the prayers at Hazratbal. Hundreds of vendors had set up stall, selling eatables, cloths and other items outside the shirne. However, the number of beggars this time was also high.
Similar Jumat-ul-Vida prayers were also held at the shrine of Hazrat Mehboob-ul-Aalam, Syed Sahib Sonawar, Sheikh Dawood, Jehab Sahib Soura, Shehree Kalashpora, Dastigeer Sahib shrine at Khanyar and Saria Bala, Sheikh Nooruddin Wali and Hazrat Baba Reshi.