BAGHDAD: At least four people were killed and 20 others injured on Thursday when six explosions rocked the Iraqi northern city of Kirkuk, a police source said.
The blasts took place when six roadside bombs went off in three main streets in Kirkuk, some 250 km north of the Iraqi capital Baghdad, the media office of the Joint Operations Command said in a statement. 
Ammar al-Jubouri from Kirkuk provincial police told Xinhua that the latest police reports said that four people were killed and 20 others wounded by the blasts, confirming that a policeman was among the killed and four others among the wounded people.
The security forces sealed off all the roads leading to the sites of the explosions, and immediately launched an investigation into the blasts, he said.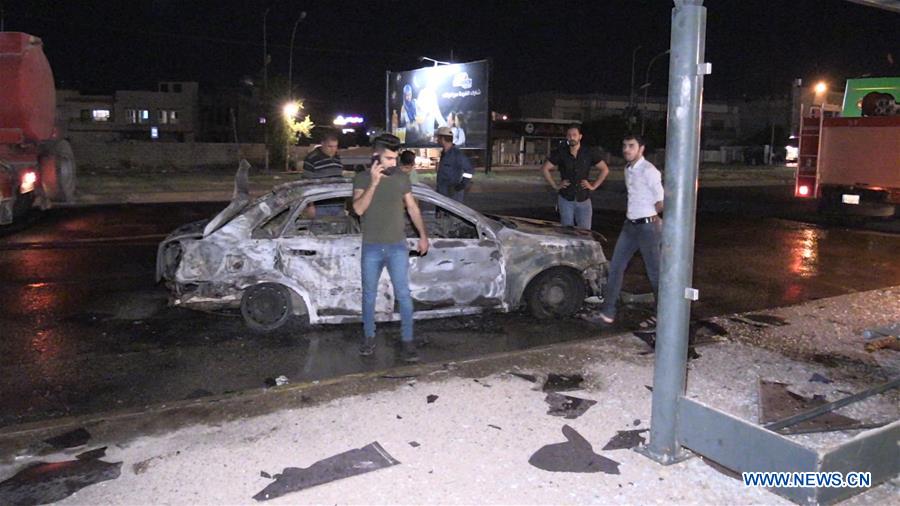 Al-Jubouri added that the security forces are looking for two cars allegedly seen planting the bombs in the streets.
For years, tension has been running high in the ethnically mixed city of Kirkuk, which is part of the disputed areas between the central government and the semi-autonomous region of Kurdistan.
No group has so far claimed responsibility for the attacks, but the Islamic State (IS) militant group, in most cases, was responsible for attacks targeting security forces and areas where crowds of people gather, including markets, cafes and mosques across Iraq.
The security situation in Iraq was dramatically improved after Iraqi security forces fully defeated the extremist IS militants across the country late in 2017.
But IS remnants have since melted in urban areas or resorted to deserts and rugged areas, carrying out guerilla attacks against security forces and civilians despite military operations from time to time to hunt them down.