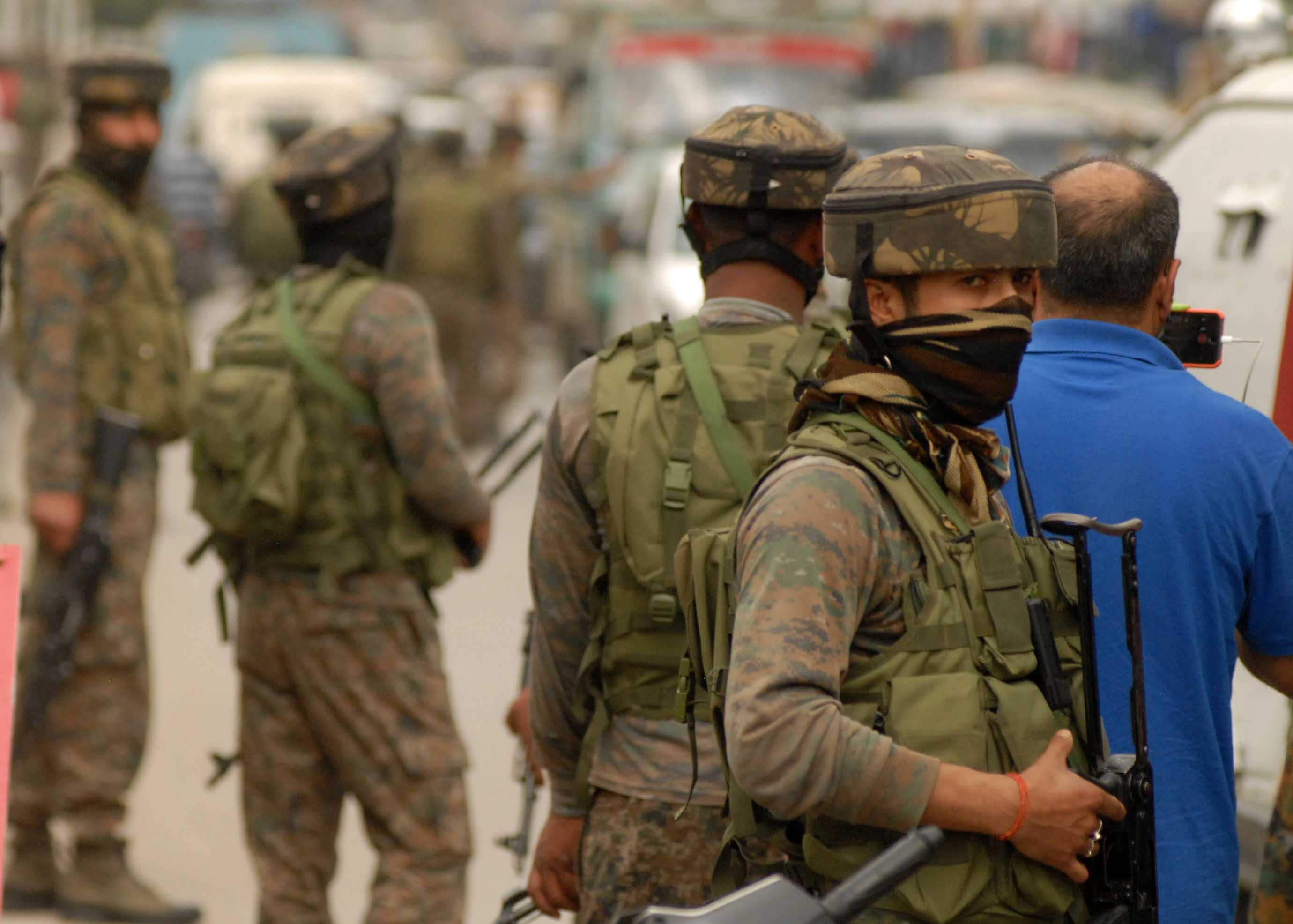 Srinagar: Two militants of Jaish-e-Mohammad (JeM) outfit were killed in an encounter with government forces in the forest area of Anantnag district in South Kashmir on Tuesday.
According to reports a joint team of army's 19 RR, CRPF and SOG cordoned off Nilphan and Andoo forest areas situated between the two villages of Kharpora and Kashwan in Kokernag, following an intelligence input
As such the joint team intensified the searches and fired some warning shots towards the suspected spot, the hiding militants opened fire leading to an encounter, the officer said.
During the course of gunfight, two militants were killed and their bodies were recovered along with as many weapons and other warlike stores, he said.
He said that the identities of the slain and group affiliation are being ascertained.
However, sources identified the slain militants as Faisal Nazir Mir son of Nazir Ahmad Mir of Kharbugh Srigufara at present FM Gali Naibasti KP road Anantnag and another one a Pakistani national. He was an engineering student.
According to sources, both the slain were affiliated with JeM militant outfit.
After conducting all medico-legal formalities, the body of the slain local was handed over to his family for last rites.
The body has been taken to Kharbugh Srinagar for burial in the ancestral graveyard, they said.
According to family and locals, the slain was an electrical engineering student before joining militant ranks nearly two months ago.
Meanwhile, stone pelting clashes broke out at some parts of Anantnag. In wake of the killing, the authorities have snapped internet service in the southern district as a precautionary measure. (GNS)