Srinagar: Octogenarian Hurriyat patriarch Syed Ali Geelani on Saturday appealed the people of Pulwama and Shopian district in southern Kashmir for a boycott of the upcoming parliamentary elections in the twin districts and asked them to observe a complete shutdown on May 6.
Geelani said that on one hand ruthless killings, unabated arrest spree, economic strangulation, vehicular restriction, enforced demographic changes through judicial onslaught is on its peak and on other hand a vast military exercise under the veil of election is being thrust on "helpless nation" just to endorse not only their "brutal suppression but to hoodwink the international community" as well.
A statement of Hurriyat Conference (G), headed by Geelani said that the octogenarian leader while taking serious notice of prevailing "repressive policy" of India to push the people, especially the young generation to the wall, regretted the Indian "barbaric attitude" to suppress the political will and freedom sentiments of the people of Kashmir by using its "military might" in full scale.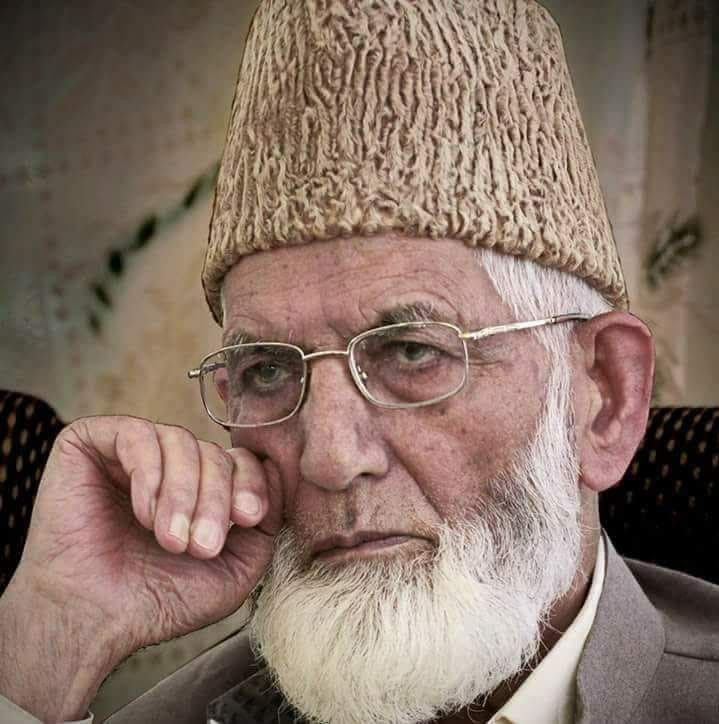 Terming the "so-called election process" as a pure military operation, pro-freedom leader castigated the Indian attitude to create a war like situation in the grab of so-called elections. "People are being killed, maimed, blinded with pellets and randomly arrested on one pretext or the other," he added.
Condemning the hypocrisy displayed by all the local regional pro-Indian political parties the Hurriyat chairman said that it has been a common feature of such "stooges" to be more loyal than the king and to go any extent to beat and kill their fellow people for their petty political interests.
Without naming Peoples Democratic Party chief Mehbooba Mufti, Geelani in the statement said that people have not forgotten the political slangs and abusive remarks used by these "Indian stooges" when they brazenly tried to justify the innocent killings by saying the boys were not supposed to get toffee and milk, or kill the pro-freedom people and threw their dead bodies in the river Jhelum and even to suggest bombardment of Pakistan. "Pro-Indian leaders have time and again proved themselves political chameleons, changing colours to hoodwink the people," he added.
Expressing serious concern over deploying heavy contingents of forces especially around the whole districts of Pulwama and Shopian in order to create a dreadful atmosphere to harass and suffocate the people on the so-called poling day, Hurriyat chairman hailed the steadfastness of the people of Pulwama and Shopian districts and assured them that people of Jammu and Kashmir fully support their resolve and commitment for the sacred mission of right to self-determination.
He urged the international community to rise to the occasion and come to the rescue of people of Kashmir who have been victimized for their legitimate demand of right to self-determination and help resolve the Kashmir issue at the earliest, in accordance with the wishes of the people.