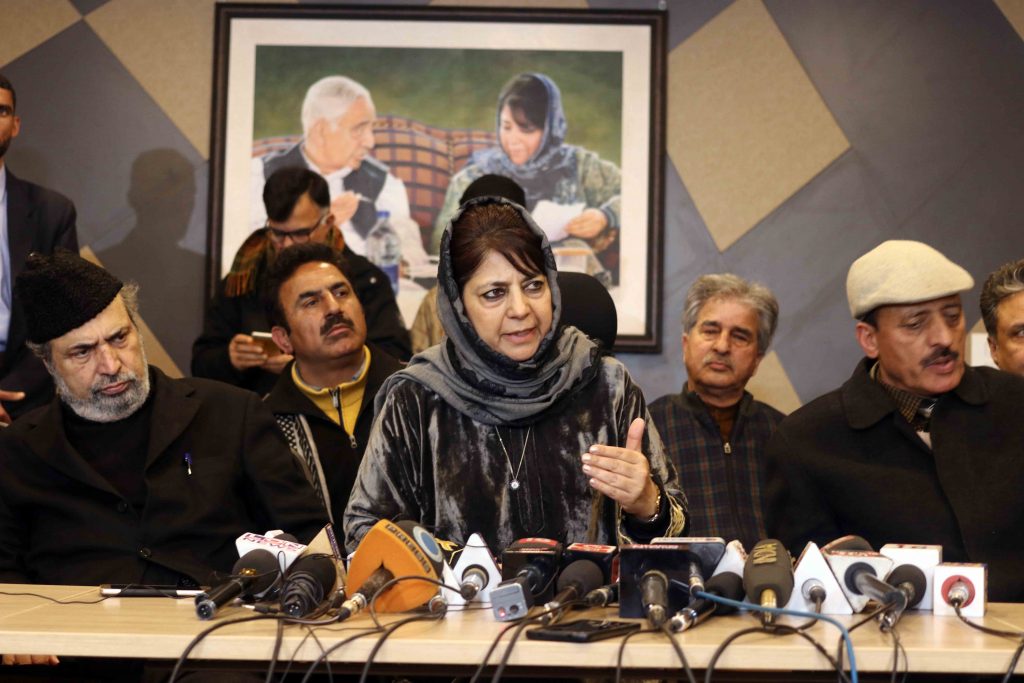 Srinagar: Peoples Democratic Party (PDP) president and former chief minister, Mehbooba Mufti Wednesday said that today's elections were aimed to fight against the forces who are hell-bent to out an end to the special status of Jammu and Kashmir.
Mehbooba who was addressing workers at circuit house in South Kashmir's Shoipan district, said that this election was not meant for electric polls, wires, macadamization of roads and other related things but against the forces who are claiming to abrogate Article 370 and 35A in Jammu and Kashmir.
"This election is simply aimed to protect the special status of J&K," she said.
Earlier, Mehbooba led a protest march in South Kashmir's Pulwama district against the suspension of cross LoC trade, highway ban and Jama'at-e-Islami ban.
Talking to reporters, Mehbooba later said that while fighting with militants, their families must not be harassed.