Srinagar: Scores of family members of Central Jail Srinagar inmates held a protest demonstration on Tuesday urging the authorities that the jail should not be turned into Guantanamo.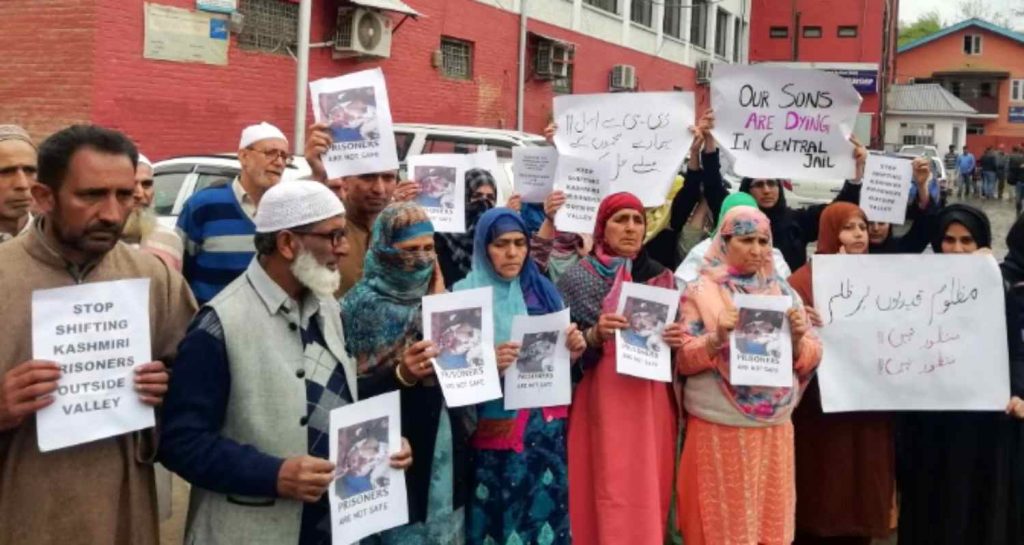 Reiterating that the jail was not safe for the prisoners, they said that they have been subjected to trauma for lack of access to the jail.
Violent protests broke inside the high security jail last week over some construction work at a barrack. Reports said that the protests bbroke out after rumours started floating that some inmates were being shifted out of the Kashmir valley.
The protesters who assembled at Press Enclave in Srinagar demanded that the FIRs registered against the inmates following the violence should be withdrawn.
"The concerned prison Superintendent of Police (SP) should be transferred and the First Information Report (FIR), related to April 5 incident, should be withdrawn against all the jail inmates," said a protesters.
The protesters also demanded that the inmates should not be shifted to jails outside the state.