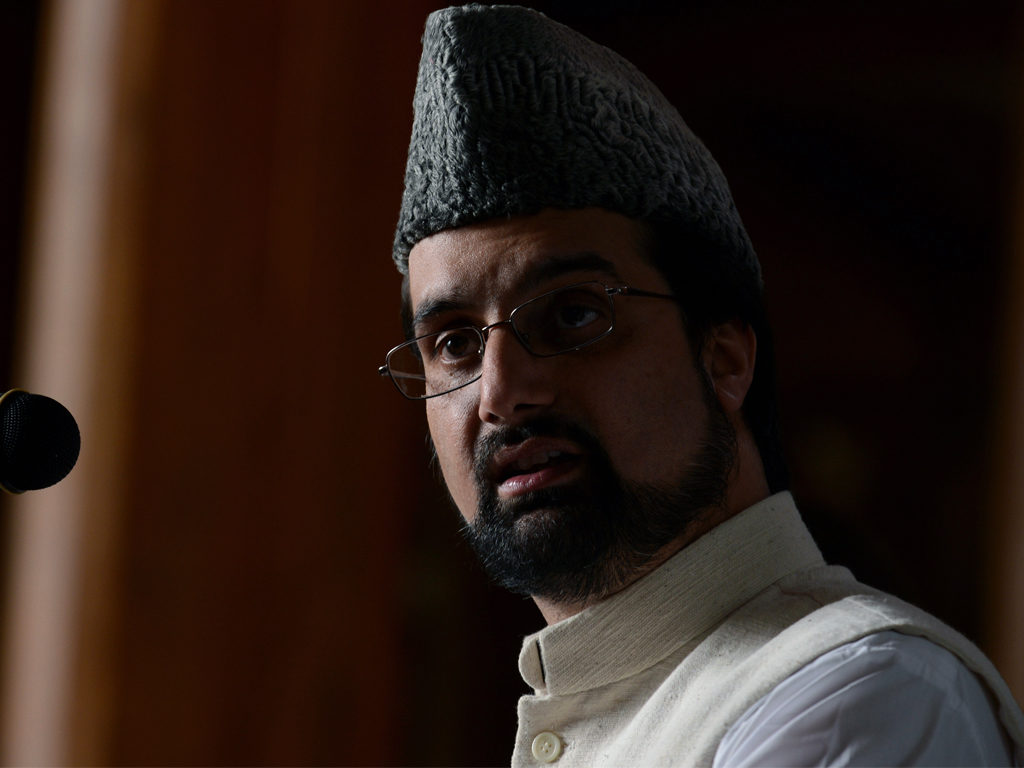 Srinagar: In a first sermon after the National Investigation Agency (NIA) probed him for three consecutive days, Hurriyat (M) Chairman, Mirwaiz Umar Farooq has said that Kashmiri leadership was being pressurized to change its long held political stand with respect to the Kashmir dispute.
"Kashmir leadership is being pressurized to change its political stand. They want us change our political stand," Mirwaiz said in a fiery speech at Jamia Masjid, Srinagar.
"For doing so, many (govt) agencies have been fielded on the ground. On one side you have income tax, ED (Enforcement Directorate), NIA, while on the other many more agencies are at work. Their sole motive is to pressurize, push, and suppress to silence the voices seeking resolution of the Kashmir dispute even as his house was raided and many notices were sent to him ".
Following this very policy, Mirwaiz said his Nageen house was also raided and "notices were sent" to him.
"In reply to the first two notices, I told them that as far as I am concerned, my life and my policy and approach have been an open book. We have always been on one stand. We have nothing to hide. We are not among those who talk differently in Delhi, Srinagar and Jammu. We told them I am ready to cooperate".
Mirwaiz was served three consecutive notices during last one month and finally he agreed to travel to Delhi for questioning before NIA after the agency offered him security to ward off his apprehensions about his security during his stay in Delhi.
"Kashmir is a dispute which needs to be solved. I told them the same thing," he said.
Hurriyat (M) chairman said when he did not responded to two NIA notices; media was employed to reinforce the narrative that Hurriyat was not cooperating for three days.
"The media was used to start a misinformation campaign," he said.
Mirwaiz said he was asked about the various organisations which he heads including Anjuman Auqaf Jamia, Anjuman Nusratul Islam, Darulkhair APHC and AAC  details of which they had seized during the raid as well recommendations for visa to Pakistan by Kashmiris and recommendation to medical colleges in Pakistan about which he appraised them.
"I told them the Kashmir issue is not from today, it is lingering since1947. This pulpit (of Jamia Masjid) has always advocated the political and religious aspirations of Kashmiris. I told them India Pakistan and Kashmir has to solve Kashmir," he said.
He said that Hurriyat (M) will not change its stand even if it is subjected to repression and pressure tactics.
"Indian government and Indian people have to realize there is no military solution to Kashmir dispute. It is a political dispute which has to be solved through tripartite dialogue. This is our policy since 1947," Mirwaiz said.