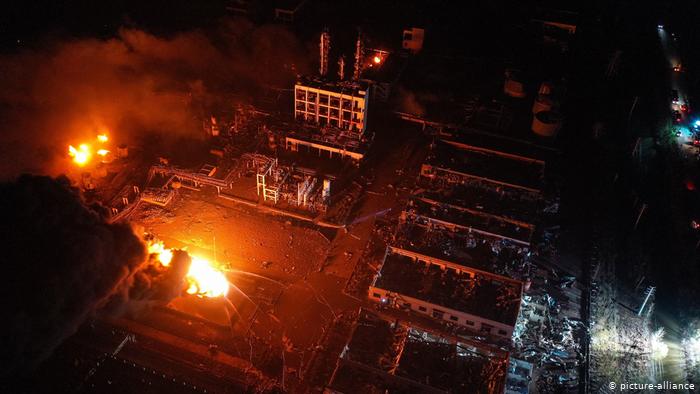 Nanjing: At least seven people were killed and five others injured in a factory explosion caused by a gas leak in east China's Jiangsu province on Sunday morning.

The explosion took place at 0712 hrs in an outdoor area of the premises of Handing Precision Metal Co at the Kunshan Comprehensive Tax-Free Zone, South China Morning Post reported.

According to the reports, the source of the explosion was a container for storing scrap metal. However, the cause of the explosion is still under investigation .

The deadly blast is the second in Jiangsu in just 10 days.

Earlier, on March 21, an explosion at a chemical plant in the city of Yancheng left at least 78 people dead.