Srinagar: Kashmir Editors Guild, (KEG) on Friday expressed its gratitude to the Press Council of India, (PCI) for taking cognizance of the complaint filed by it over stopping government advertisements to two major dailies, 'Greater Kashmir and 'Kashmir Reader', published from Srinagar, Kashmir.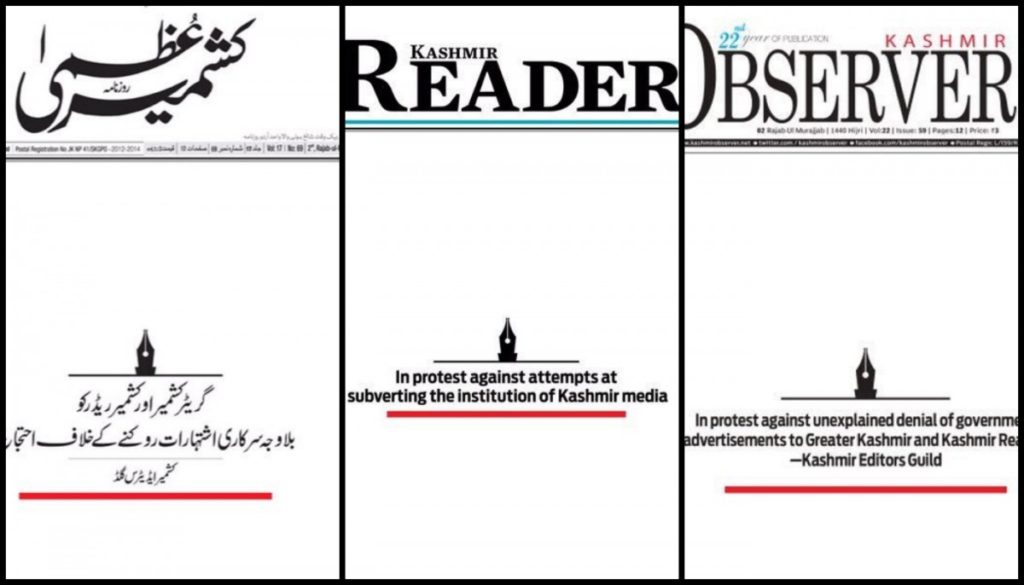 "It is a welcome step by the PCI as measures like curbing free flow of information tend to undermine the freedom of press, besides putting the media organizations through whole lot of trouble," KEG said in a statement issued here.
A notice for the statement in reply has been issued to the government of Jammu and Kashmir and the state information department by the PCI after major newspapers of Kashmir protested by running blank front pages on March 10 against the government's decision of stopping government advertisements to the two dailies, the statement said.
"The KEG has been requesting the authorities to at least offer the organizations a reason for why the advertisements were stopped, without intimation and reason. However, there was no reply from the government over the issue."