Srinagar: Relief efforts are underway in southern Africa after recent rains caused at least 60 deaths and affected nearly 843,000 people in Mozambique and Malawi, a UN spokesman said on Wednesday.
"Our humanitarian colleagues report that flooding in Malawi and Mozambique has affected nearly 843,000 people and caused at least 60 deaths, according to preliminary reports from the respective governments," said Stephane Dujarric, spokesman for UN Secretary-General Antonio Guterres.
"Both the Malawian and Mozambican governments are leading humanitarian responses," Dujarric said.
"The Malawian government has appealed for support with emergency relief items, including tents, foods, medicines and helicopters for rescue operations and delivery of assistance," he said.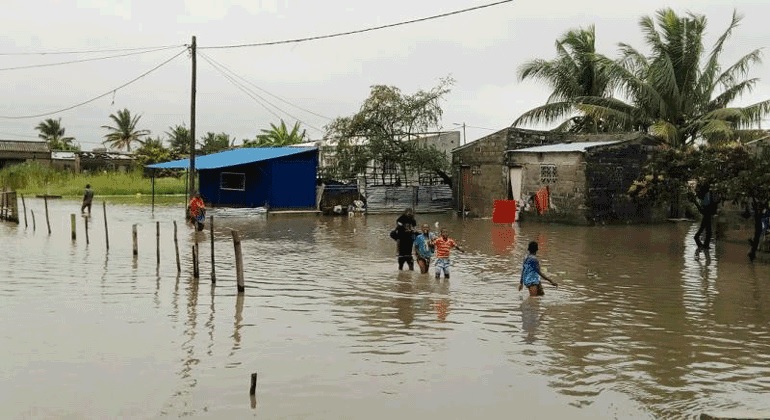 The UN Office for the Coordination of Humanitarian Affairs (OCHA) said a humanitarian response, search and rescue efforts and rapid needs assessments are underway in Malawi, the spokesman told reporters during a regular briefing.
In Mozambique, flooding has affected more than 103,000 people, and the government there and humanitarian partners are providing assistance to affected people. Some 739,800 people in Malawi have been affected by the four days of heavy rains, OCHA said.
Tropical cyclone Idai is expected to hit Malawi and Mozambique in the next few days, raising the likelihood of additional flooding, OCHA warned.
Early warning messages to all vulnerable communities in Malawi have urged people to move to high grounds, avoid crossing flooding rivers, and not to seek shelter under trees or weak infrastructure, OCHA said. (Xinhua)