Srinagar: Peace talks between the Taliban and the US are progressing on a "step-by-step" basis, a spokesman from the Taliban said Sunday, following a bloody attack on a joint US-Afghan base claimed by the insurgents.
Meetings between the two sides restarted over the weekend in Doha after a temporary halt late last week to allow for "internal deliberations".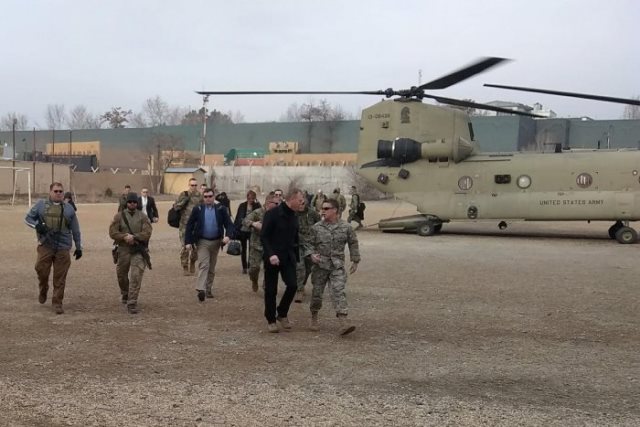 "The current round of talks in Doha are advancing on a step-by-step basis. As the issue at hand is immensely crucial and delicate, it's progression is taking place with that much care and vigilance," said Taliban spokesman Zabihullah Mujahid in a statement sent to media.
The spokesman added the negotiations continue to focus primarily on a potential US troop withdrawal and a pact to prevent Afghanistan from being used as a safe haven for terrorists.
The latest meetings follow marathon talks in January that saw the US and the Taliban walk away with a "draft framework" on the two issues.
"It should be mentioned that no understanding has so far been reached about any agreement or document," Mujahid added.
The US has not released a statement regarding the status of the talks. (Samaa News)