Srinagar: Actor-turned-politician Kamal Haasan, on Monday, asked why the government was not holding a plebiscite in Kashmir and questioned what the government was 'afraid of'. 
Referring to Pakistan administered Kashmir (PaK) as 'Azad Kashmir', Haasan said that if India wanted to prove that it is a 'better country', then it should 'not behave like this'. He said this in reference to the situation in Kashmir. Haasan was being asked to comment on the Pulwama suicide attack, by Jaish-e-Mohammed militant, which resulted in the death of 49 CRPF personnel, Times Now reported.
"I truly regret when people say army men are going to Kashmir to die. The army itself is an old fashioned thing. Like how the world changed, How we decided that humans will not kill each other for food, likewise a time will come to stop fighting. Has the civilisation not learnt this in the past 10 years?" Haasan said while addressing a gathering in Chennai.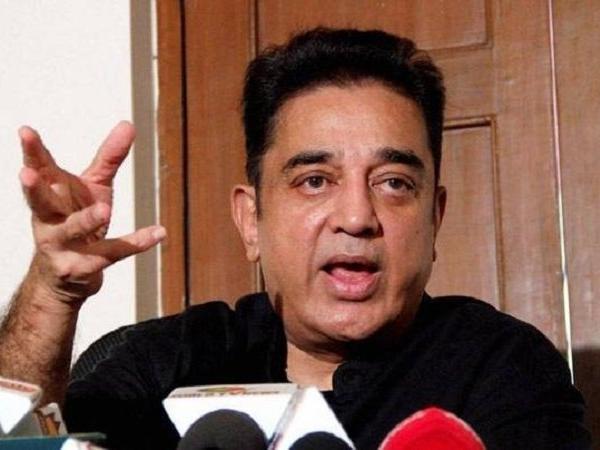 "When I was running a magazine called 'Maiyam' I have written about Kashmir issue and what is expected. I mourn this day because I forecasted that this is what will happen, unfortunately, I should have predicted something else. Hold plebiscite and make people talk…why have they not conducted it? What are they scared of? They want to divide the nation that's all. Why don't you ask them again? They won't do it? Now it (Kashmir) belongs to India, the same situation prevails across the border," Haasan said on being questioned about the Pulwama attack on CRPF convoy, the report said.
"In Azad Kashmir, they are using Jihadi's pictures in trains to portray them as heroes, that is also a foolish thing to do. India also behaves with an equal amount of foolishness, it's not fair. If we want to prove that India is a far better country, then we should not behave like this. There begins the politics, there begins the new political culture," he further said.
Meanwhile Peoples Democratic Party has Kamaal Hassan's call for plebiscite in Jammu and Kashmir his "desperation".
"There are some casualties (among CRPF men killed in Lethpora Pulwama) from the area he belongs to and he is making such calls in desperation," said PDP leader Suhail Bukhari during a news debate on a private new channel.