Srinagar: The Jammu and Kashmir Police on Monday made announcements near the gunfight site in Pulwama urging the local youth to leave the encounter site following clashes.
Reports said that scores of local youth marched towards the gunfight site apparently to disrupt the operation that has left four army personnel including a major, two militants and a civilian dead.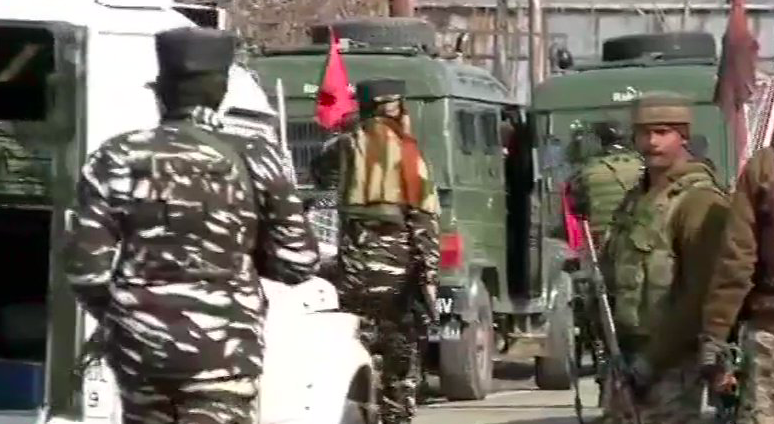 As the clashes intensified, the police personnel through public announcement system appealed the youth to stay away from the gunfight site as the encounter was still raging.
"Your lives are precious. Your parents are waiting for you at your respective homes. Please leave the spot and return to your homes," a policeman is heard appealing the youth.
The youth in turn raised slogans "Ye Kashmir Hamara hai Iska Faisla Hum Karenge; Jaish Kas Mujahido hum tumharey saath hain."
The clashes in the area were going on when this report was being filed.