Srinagar: The death toll in Lethpora militant attack has mounted to 26. A top CRPF official confirmed that the death toll has risen to 26.
Earlier, the officials said that 13 CRPF men were killed while 44 were injured in a car bomb attack along Srinagar-Jammu highway in south Kashmir's Pulwama district.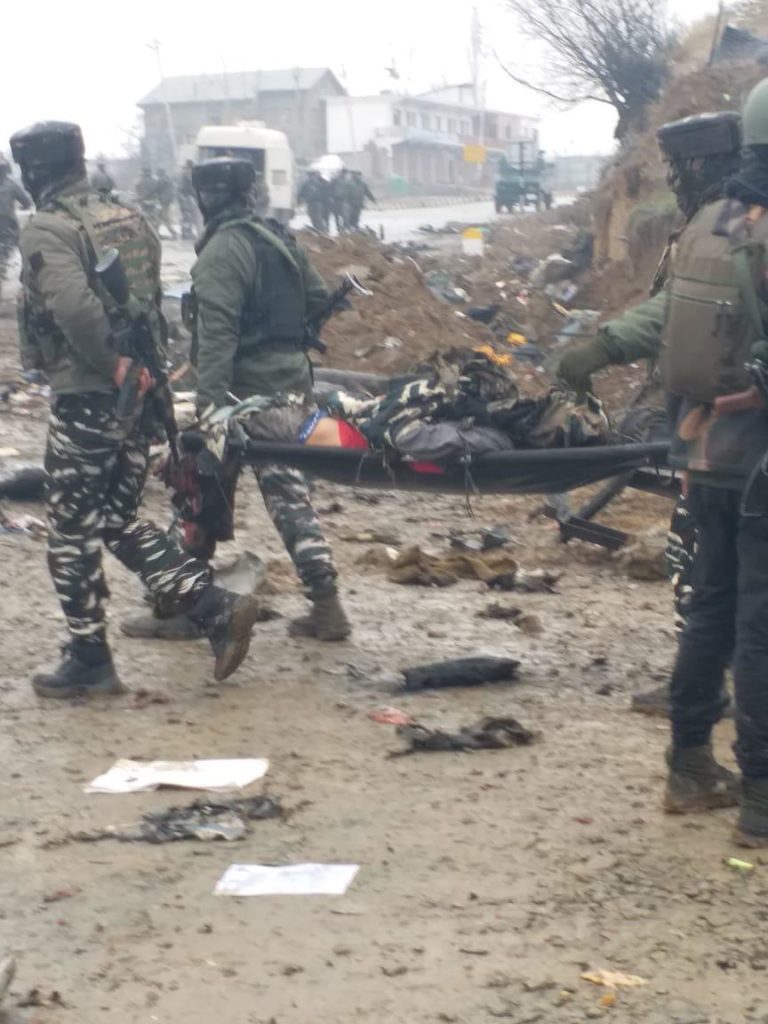 They said the militants rammed the car into the CRPF bus triggered off an intensive blast, thus leaving 26 CRPF men dead and 44 others injured.
The others seriously wounded were shifted to hospital for medical attention, they had said, adding that the several among the injured CRPF men later succumbed to their injuries, taking the death toll in attack to 26.
Meanwhile the DG CRPF Bhatnagar has termed it a worst attack CRPF has seen in recent times.  (With inputs from KNO).