Srinagar: A north Kashmir family Monday alleged GB Pant Hospital staff of killing their new born baby due to negligence. 
The father of the newborn, Aijaz Wani, told The Kashmir Press that the baby girl died at the GB Pant hospital after receiving serious burn injuries in limbs due to negligent attitude of the hospital staff in the Intense Care Unit of the hospital late Saturday night.
The girl was born in Noora Hospital Srinagar and was immediately referred to GB Panth hospital for treatment due to hypothermia on Friday.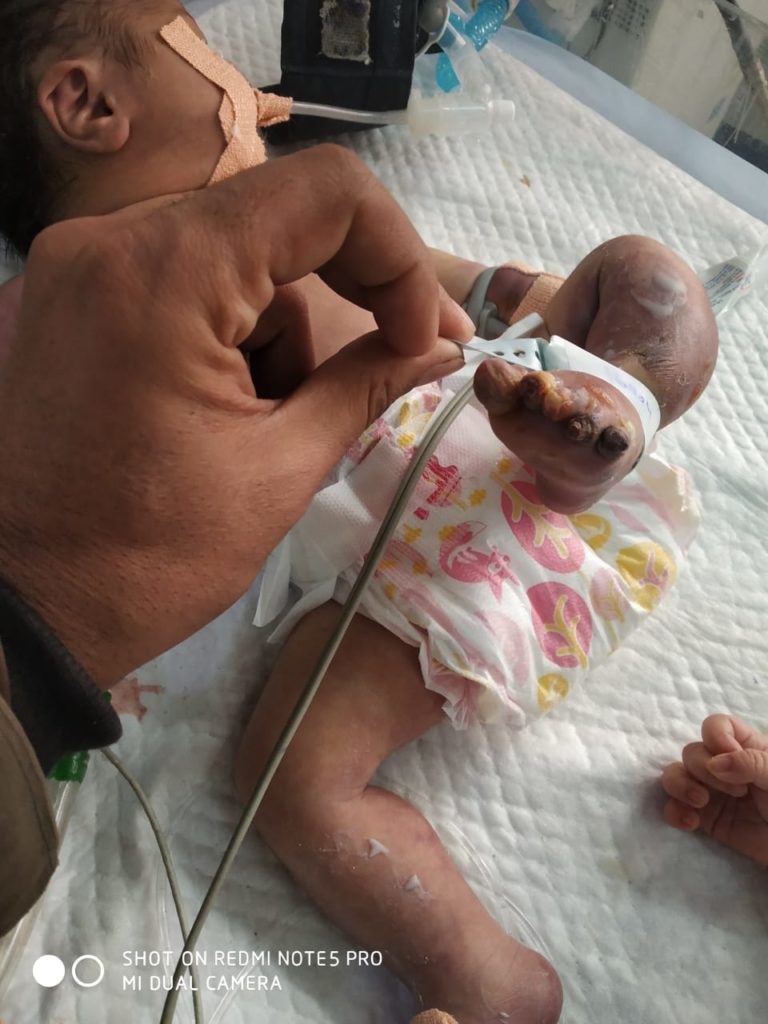 "We reached the hospital around 10 PM Friday night and the baby girl was immediately admitted to the ICU of the hospital and was put on oxygen," the father said.
On Saturday morning, he said, the doctors told them that the baby is fine and is under observation.
"Late night on Saturday, the staff of the hospital called us and said that an attendent should attend to the baby immediately. When I reached the ICU I saw burn injuries on her body," Aijaz said.
He said that the hospital staff had kept a blower on close to the baby girl that led too sever burn injuries.
Although MS GB Pant hospital Dr Kanwarjit Singh denied the allegations, however, he said that he has launched an investigation into the matter. "The baby was suffering Hypothermia and sepsis which led to burn like marks."
Dr Singh told The Kashmir Press that the baby's vessels ha blood clots due to intravascular coagulation. The baby didn't receive any burns but the marks were due to the disorder," he said.