Islamabad: Foreign Minister Shah Mehmood Qureshi invited all parliamentarians of Pakistan and the political leadership of Pakistan Administered Kashmir to attend a seminar on the Kashmir issue at the United Kingdom's House of Commons early next month.
The invitation was extended on Monday as the foreign minister met members of the Senate Standing Committee on Foreign Affairs, The Express Tribune reported.
Qureshi said national unity was essential to bolster Islamabad's efforts for an effective resolution to the Kashmir issue. "We all must work together and raise our voices in unison for Kashmiris' right to self-determination."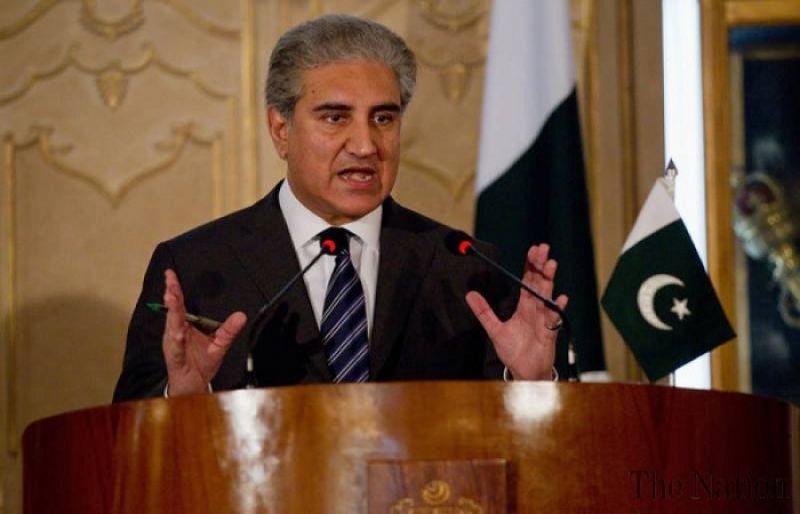 He urged the Pakistani and Kashmiri political leadership to attend the seminar in the House of Commons on February 4 and a related exhibition in London on February 5.
Qureshi and Foreign Secretary Tehmina Janjua also briefed the standing committee on the report released by the UK Parliament's All-Party Parliamentary Kashmir Group (APPKG) in October 2018.
The report highlighted the Armed Forces Special Powers Act and Public Safety Act as "draconian laws" under which "Indian forces are committing human rights "abuses" in Kashmir with impunity".
Foreign Office spokesperson Dr Muhammad Faisal had termed the report an "indictment" of New Delhi's human rights violations in the valley.
Addressing the Senate committee members, FM Qureshi said the reports by the APPKG and the Office of the United Nations High Commissioner for Human Rights had revealed the true scale of India's brutalities in Occupied Kashmir.
He stressed the need to highlight the findings at all international forums and reaffirmed Pakistan's commitment to support Kashmiris in their struggle for the right of self-determination.