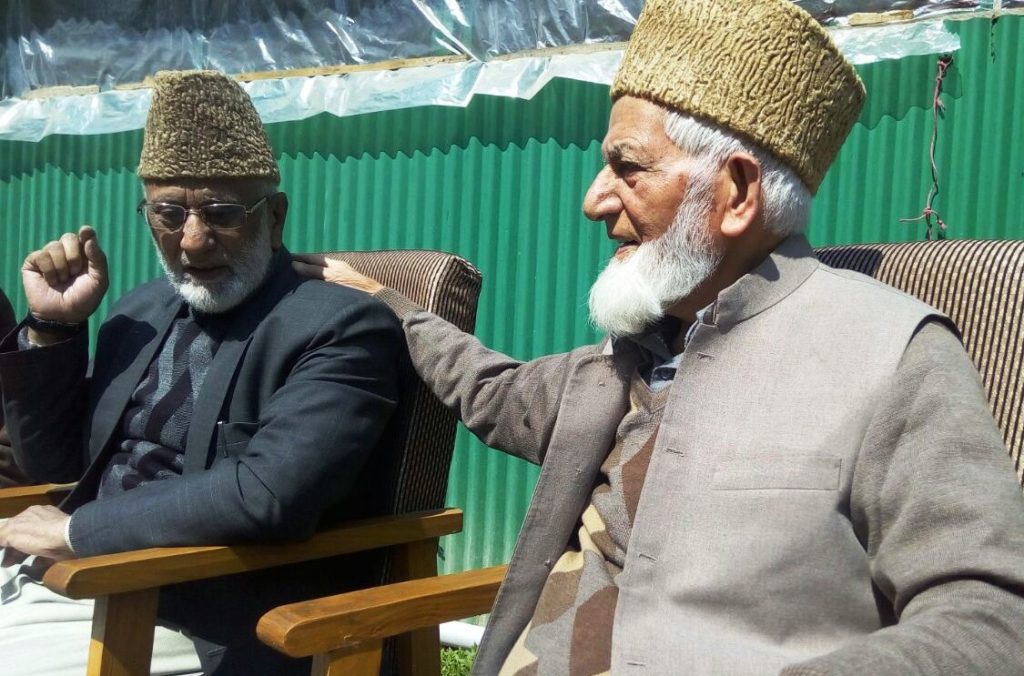 Srinagar: Expressing strong resentment and anger over the mid night raid and arresting Tehreek-e-Hurriyat activist Master Ali Mohd and his son of Hajin, Tehreek-e-Hurriyat chairman Mohammad Ashraf Sehrai said that these "repressive" measures are being used as tools to punish the innocent people so as to force them into a submission.
He said that the Master Ali Mohd is a political worker and exercising his duties as such.
According to a statement, Sehrai alleging that government had enforced graveyard-like silence in Kashmir by "means of gun".
"It is putting behind bar the pro-freedom leaders and activists and imposing curbs on their political activities," Sherai said, adding, that the continued detention of political leaders and activists exposed authorities badly when it comes to face resistance camp on political turf.
He termed such illegal detentions as political vendetta and the sheer frustration on part of the authorities.
Sehrai expressed his shock over the death of 10-year-old-boy Arif Ahmad Dar who was critically injured in a mysterious blast at Gadoora area of south Kashmir's Pulwama district on Saturday.