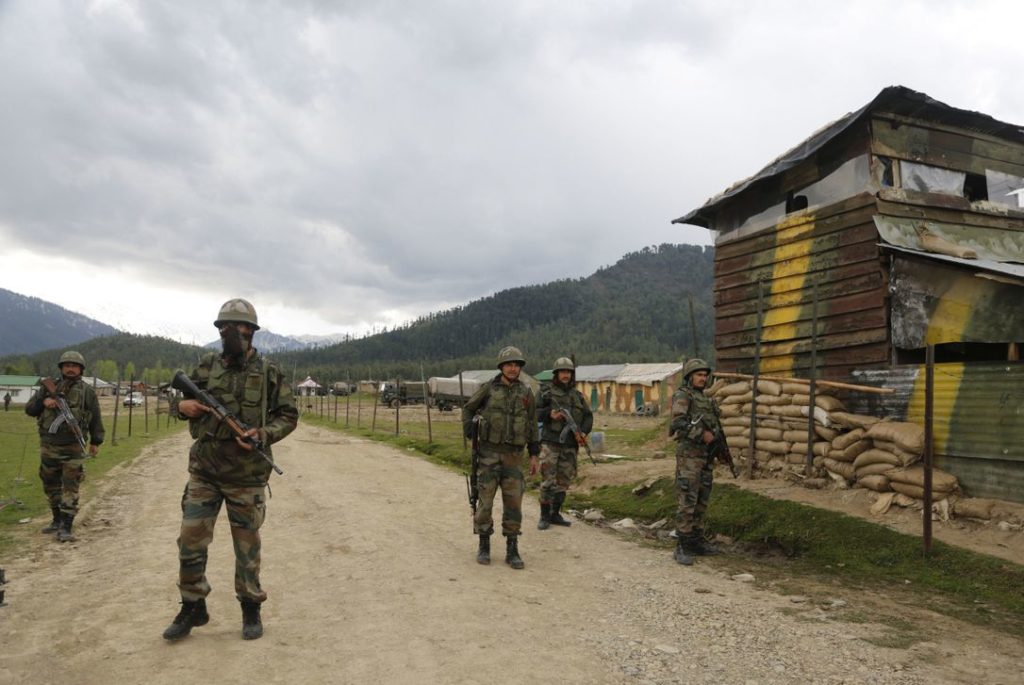 Srinagar: A possible militant attack was foiled on an army base after troopers engaged two suspected militants in a gunfight in Rantnuchak area of Jammu.
According to the sources, the army sentries detected suspicious movement of two persons who were trying to approach the gate of military station located at Rantnuchak at around 2 A.M Sunday.
The army guards challenged them, sources said, adding, it resulted in a gun battle.
However, the suspects managed to flee from the spot.
The search operation is underway.