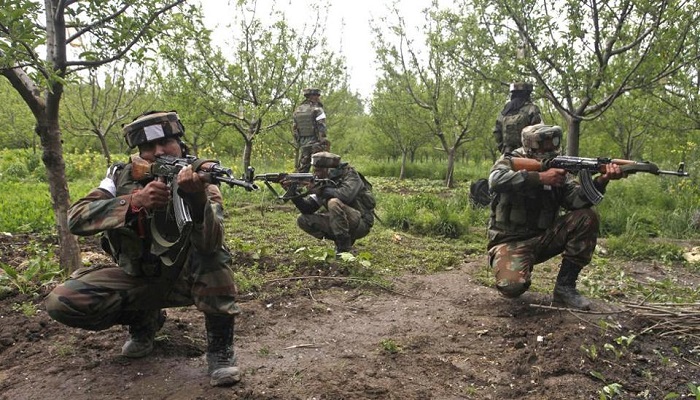 Srinagar: 
Four policemen were killed after militants attacked a police post, guarding the minority community at Zainapora area of Shopian district of south Kashmir on Tuesday.The militants decamped with the service rifles of the policemen.
Official said that a group of militants opened fire upon the police post, resulting into the on spot death of three security guards and injuries to another at Zainapora.
The injured cop has been taken to hospital for treatment, however, his condition is stated to be critical.
Later the cop succumbed to his injuries on his way to the hospital.
A police officer confirmed that the injured constable Abdul Majid (belt no. 193/SPN) of Shallabugh Ganderbal succumbed to injuries on the way to the hospital.
The officer identified the other slain as constable Mehrajuddin (belt no. 477/ Spn) of Chewa Ajas Bandipora and Hamidullah (belt no. 860/ Spn) of Fatehpora Anantnag and  Anees Ahmad Mir (belt no. 480/ Spn) of Souch Kulgam.
The militants after carrying out the deadly attack decamped with four service rifles from the guard the cops, they said.
A senior police officer also confirmed the death of three policemen and injuries to another.
He said that the cops were guarding the minority community in the area.
Soon after the attack, a joint team of army and SOG launched a massive hunt to nab the assailants.