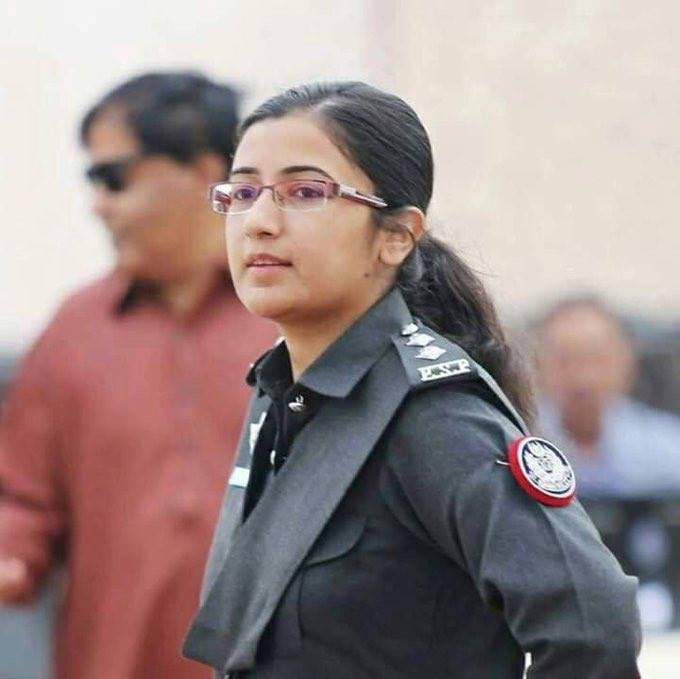 The security operation that foiled the terror attack on the Chinese consulate in Karachi was led by the SP Suhai Aziz Talpur – who joined the police force after clearing her CSS in 2013.
At least two police officials were martyred when terrorists attempted to enter the Chinese Consulate General in Karachi's Clifton area. All three attackers were killed in the ensuing gunfight with security forces.
Talpur hails from a lower middle-class family of Bhai Khan Talpur village in Tando Muhammad Khan district.
"When my parents decided to enrol me at a school, most of our relatives started taunting my family. So much so, that my family had to leave our village and move to a nearby town," she told The Express Tribune.
Her father Aziz Talpur, a political activist and writer, always dreamt big for his daughter. "My relatives cut off ties with me because I wanted Suhai to study as they were only in favour of religious education," Aziz told The Express Tribune. "But I vowed to provide my daughter quality education."
Suhai started her primary education at a private school in Tando Muhammad Khan and joined Bahria Foundation for her intermediate studies.
Her educational path then led her to pursue B.Com from the Zubaida Girls College, Hyderabad. "My family wanted me to become a chartered accountant but I found the job to be very dull as it had no social value," she said. "That is when I appeared for CSS and cleared it in the first attempt."
She credited her success to hard work and her upbringing. "My parents are nationalists. As a child, they used to emphasise that I memorise Sindhi poetry. This developed my interest in literature and history, leading me to secure top marks in both the subjects in the CSS exams."
The first woman from lower Sindh to join the police was once shunned by her relatives. And only because her parents thought she deserved to be educated.
The story was published in the Express Tribune