Shopian:  Octogenarian Hurriyat leader Syed Ali Geelani addressed the funeral procession of Amir Amin telephonically
Amir Amin was killed along with army man turned militant Idrees Ahmad in overnight Shopian gunfight .The slain militants  were on Tuesday afternoon laid to rest in their respective villages amid massive funerals.
Thousands of people on Tuesday participated in the funeral prayers of two militants who were killed today morning in an encounter in south Kashmir Shopian district.
The slain duo was killed today in a gunfight with the government forces in Safanagri area of the district. Reports said that thousands of people from the various areas of the district took part in the last rites held at Safanagri and Awneera villages of Shopian, where the slain militants were buried.
The mourners in funeral procession of Amir was addressed by Octogenarian Hurriyat leader Syed Ali Geelani  telephonically.
The encounter began on today during pre-dawn hours after a joint team of army and SOG launched a cordon-and-search operation at Safanagri following specific inputs about the presence of some militants.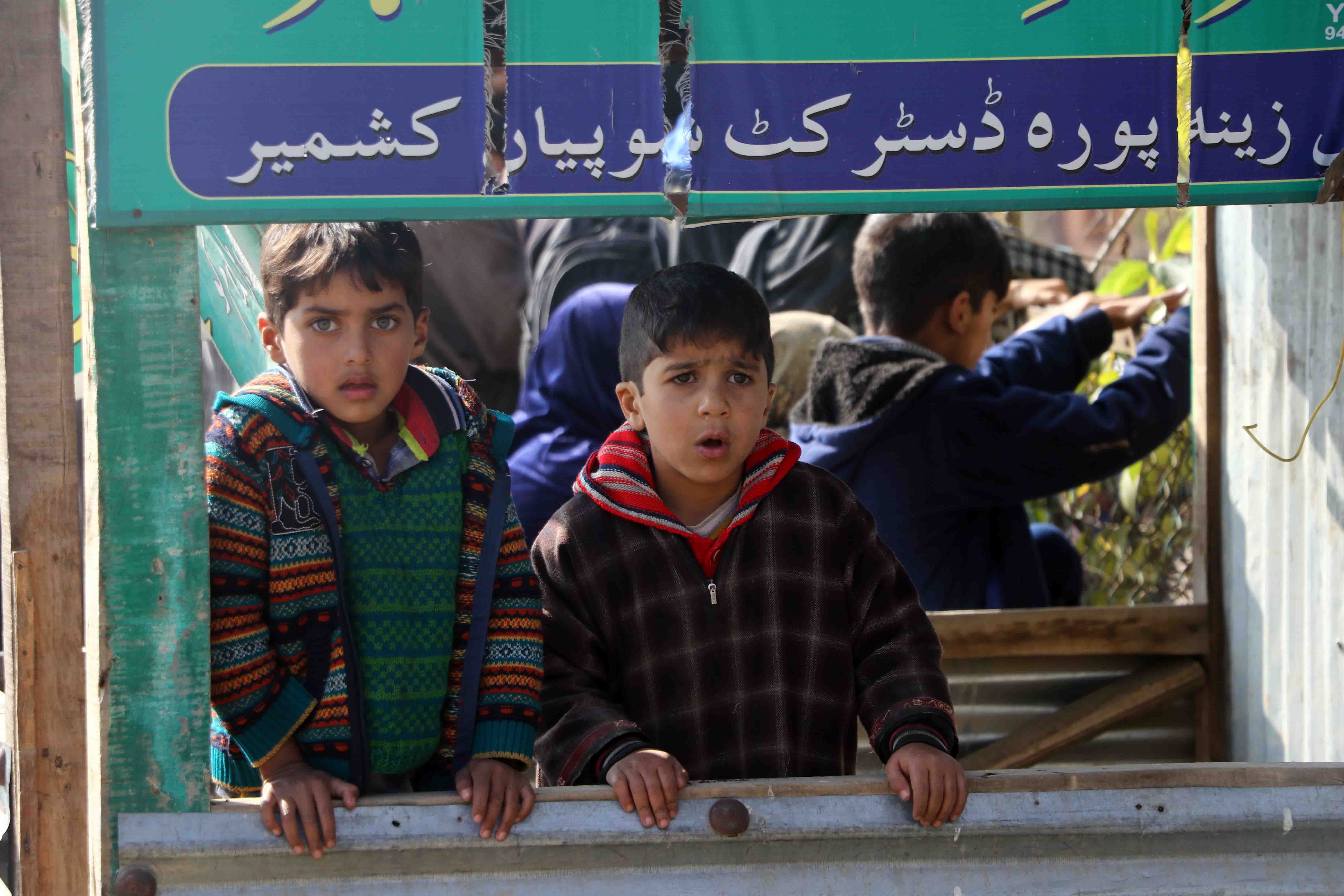 As such the joint team of forces intensified the searches and fired some warning shots towards the suspected spot, the hiding militants opened fire triggering off a gunfight.
The gunfight later ended up with the killing of two militants. The slain duo was identified as Mohammad Idrees Sultan, alias Chota Abrar, son of  Mohammad Sultan, a resident of Safanagri Shopian, and Amir Hussain Rather, alias Abu Sobaan, son of  Mohammad Amin Rather, a resident of  Awneera Shopian.
A police spokesman earlier said that duo was affiliated with militant outfit HM and were "involved in attacks on security establishments and many other civilian atrocities in the area".