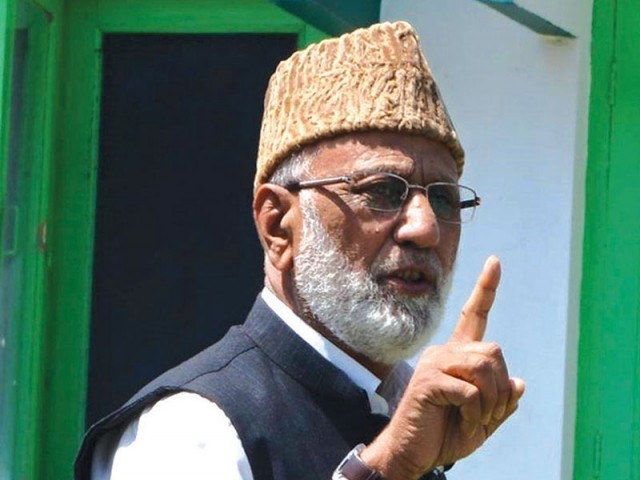 Srinagar: Tehreek-e-Hurriyat chairman Muhammad Ashraf Sehrai on Thursday welcomed the report on human rights abuses in Kashmir prepared and presented by a group of British MPs to the UK Parliament.
Welcoming the report prepared by All-Party Parliamentary Kashmir Group (APPKG), Sehrai in a statement issued today said that the report is the second jolt to the Indian state after United Nations High Commissioner for Human Rights (OCHR) report revealed large-scale human rights violations in Kashmir.
"The detailed report by APPKG reflects the grim situation of Kashmir and how Indian forces have brutalized Kashmiris on daily basis since last 70 years," Sehrai said.
He said that the unprecedented use of violence by the Indian forces against the unarmed and innocent Kashmiris was a daily affair
"So we appeal international community UN, UNSC, European Parliament, OCHR, and every human rights organization to do more than occasional verbal condemnation and go beyond such Human rights violation Report submissions in order to restore your own reduced credibility," Sehrai said.
He said that the UN and other International watchdogs have a moral obligation to the people of Kashmir as the promise of holding a plebiscite in Kashmir has not been fulfilled till now.