Srinagar: The Jammu and Kashmir police on Monday arrested independent Langate lawmaker Er Rasheed while he was protesting against the civilian and militant killings in Handwara.
Witnesses said that police bundled Rasheed into a vehicle and lodged him in police station after he tried to march towards the main chowk. A contingent of police and CRPF stopped Rasheed and took him into custody.
Earlier hundreds joined Rasheed's protest march against Kulgam Killings. Seeking an end to bloodshed and resolution of Kashmir dispute, the protesters with black flags and play cards marched towards main chowk Handwara. They raised slogans in favor of plebiscite and against "state terrorism".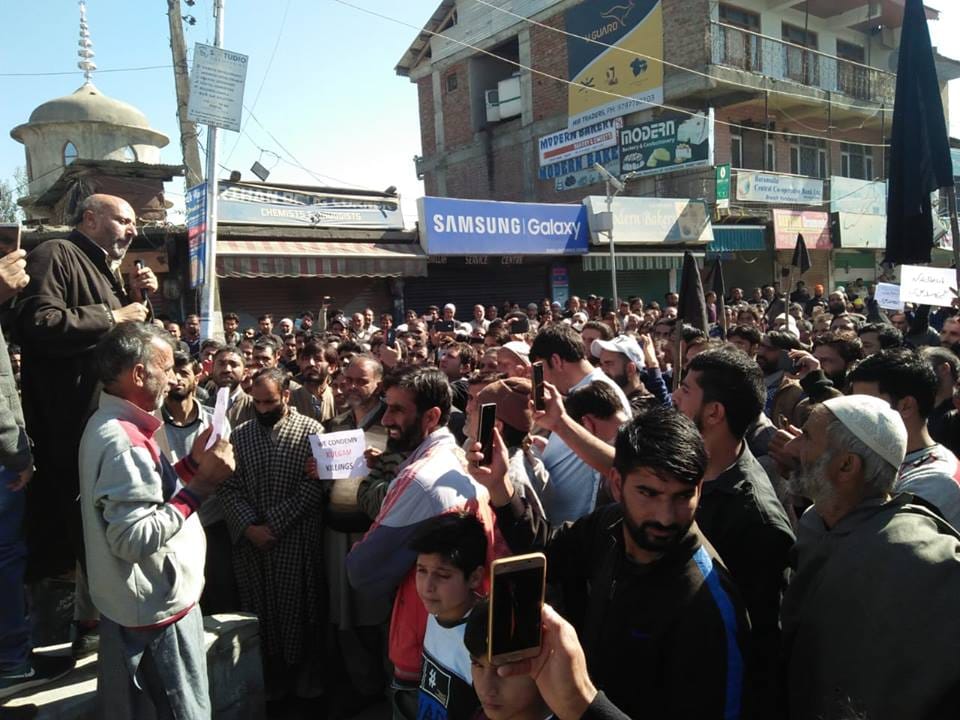 Addressing the gathering at main Chowk Handwara, Rasheed reiterated that Kashmiris are not enemies of peace but cannot surrender their legitimate rights.
He said: "It is shameful that rather taking permanent measures to resolve Kashmir dispute forever, New Delhi and its proxies are busy in distorting the facts and accusing Kashmiris who are the worst victims of state terrorism. Whatsoever happened in Kulgam should be condemned by all and there is no excuse to justify these killings".
Rasheed urged political parties not to disgrace the people further and make out a joint strategy to save Kashmir from further bloodbath. "It is failure of the political leadership that New Delhi is enjoying our killings and political parties are strengthening their vote bank from Srinagar to New Delhi over dead bodies of Kashmiris".
The firebrand lawmaker accused the Jammu and Kashmir police of forgetting its basic duties and doing worst to its own people. "Someday the local cops may realize that all what they are doing is shameful but till then it may be too late and the gap between masses and the local cops may become unbridgeable. The local cops will have to give up arrogance and understand that J&K dispute is not about silencing Kashmiris through the barrel of the gun but a political dispute that needs a political resolution through Right to Self Determination".