Srinagar:  Hurriyat Conference (M) on Thursday denounced what they termed the "fresh military operation" ahead of the civic polls commencing from October 8.
A spokesperson of the amalgam in a statement said that under the garb of polls nocturnal raids are being conducted at the residences of resistance leaders, and those arrested are slapped PSA's and lodged in outside Kashmir jails. The spokesperson termed it "highly undemocratic and totally unjustified".
The spokesperson said that a fresh arrest spree has also been launched across the length and breadth of southern Kashmir that is aimed to instill "fear and terror" among the population.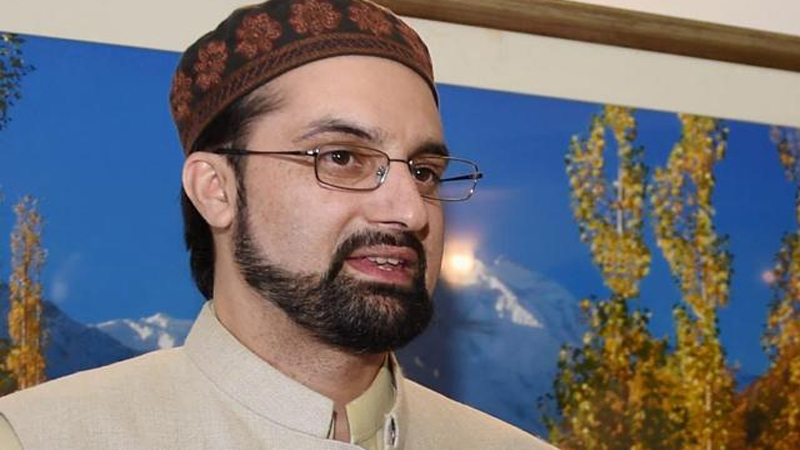 The statement said that the "election drama" has brought endless miseries and pain to the people in the form of sudden frisking operations, cordons, and the trouble of every sorts as banking on the military might, youth were arrested and lodged in police stations, massive crackdown was launched on the resistance leaders and huge deployment of forces was made to thrust the polls on people who have already rejected this "military exercise".
The Hurriyat said despite the fact pro-India regional political parties distanced themselves from the so-called polls after understanding its futility and even though the entire state has been turned into a military fortress and the way reign of terror has been unleashed across the State stands as an eye opener for the world community.
"The Hurriyat said that any sort polls are meaningless in J&K till the basic and core issue of Kashmir dispute is addressed as per the wishes and aspirations of people by giving them their birth right, the right to self-determination.
"It said that Kashmir is a dispute and world community especially the United Nations has accepted this reality and now staging election drama is the only move to dilute the basic nature of the dispute in a bid to befool the world body. The Hurriyat said that the main motive behind these polls is to give an impression to the world community that "all was well in Kashmir" while as the fact remains polls are imposed on people under the barrel of gun."