Srinagar: Hurriyat Conference (M) chairperson Mirwaiz Moulvi Umar Farooq and Jammu and Kashmir Liberation Front (JKLF) chairperson Yaseen Malik were released from house arrest and detention respectively.
However, there was no relief for octogenarian Hurriyat patriarch Syed Ali Shah Geelani who remained under house arrest.
The Joint Resistance Leadership (JRL) had called for a strike and protests against killing of 24-year-old Muhammad Saleem Malik by government forces during Cordon and search Operation (CASO) at Noorbagh in downtown on Thursday.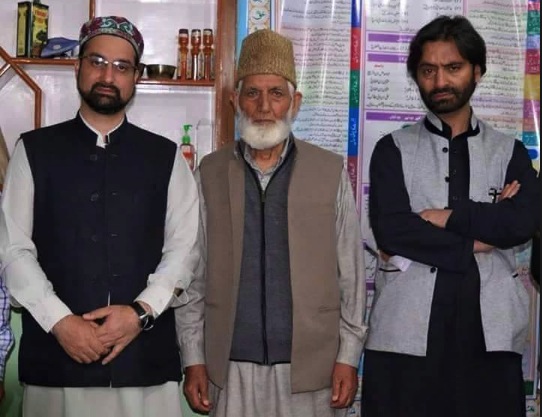 Malik was arrested from his Maisuma early yesterday to prevent him from leading protest march in the civil lines.
However, Malik was released last night, a spokesman for the front said.
Large number of security forces and state police personnel, who were deployed outside the Nigeen house of Mirwaiz yesterday morning to prevent him from moving out, has been withdrawn last night. The HC chairman was informed that he can move outside his residence since restrictions have been lifted.
Pertinently, Geelani continues to remain under house detention at Hyderpora residence since 2010 when he led a massive public uprising. (UNI)