Washington: Chinese Foreign Minister Wang Yi has defended Beijing's repeated blockage of India's bids at the United Nations to list chief of Pakistan-based militant group Jaish-e-Mohammed (JeM) Azhar Masood as a global terrorist, arguing that the issue lacks "consensus" among the members of the UN Security Council as well as the "directly concerned" parties – India and Pakistan. 
Azhar is accused of several deadly attacks in India, including one on the Uri military base in Kashmir in 2016 in which 17 security personnel were killed. A veto-wielding permanent member of the UN Security Council, China has repeatedly blocked India's move — supported by the US, Britain and France — to designate Azhar a terrorist under the Al-Qaeda Sanctions Committee of the UN Security Council. The JeM, founded by Azhar, has already been in the UN's list of banned terror outfits.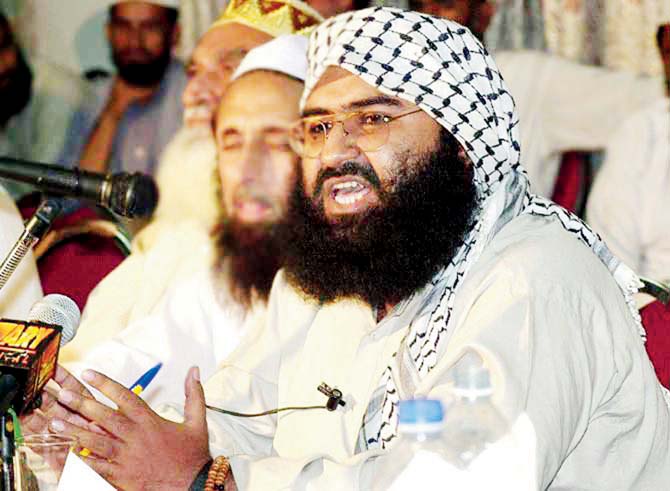 "If all parties come to a consensus, we will support it. But it is the parties that are rightly concerned who are not coming around to the same conclusion, like India and Pakistan don't have the same conclusions," Wang said on Friday in response to a question on China defending Pakistan-based terrorist in the UNSC at a conference organised by the American think-tank, Council on Foreign Relations.
"Whether these people are terrorists or not, there should be solid facts and proof. If there is irrefutable evidence, no one can turn its back on it. I don't think Pakistan will do that," he asserted.
He also praised Pakistan for its fight against terrorism. 
"China is against all forms of terrorism…We have been supporting and encouraging Pakistan in its efforts in fighting terrorism…Years ago, at the request of the US, Pakistan participated in the fight against Al-Qaida in Afghanistan. It paid a heavy price for that and has made a huge contribution. We believe that there should be a fair judgment of what they (Pakistan) did," Wang said. (UNI)