Srinagar: The slain civilian who was killed by government forces during a cordon and search operation in Noor Bagh area of Srinagar in the wee hours of Thursday has been laid to rest in Eidgah, Srinagar.
Identified as Muhammad Saleem Malik, a resident of Magray Mohalla Noor Bagh, locals said that the slain was killed after government forces fired at him during a cordon and search operations in the area.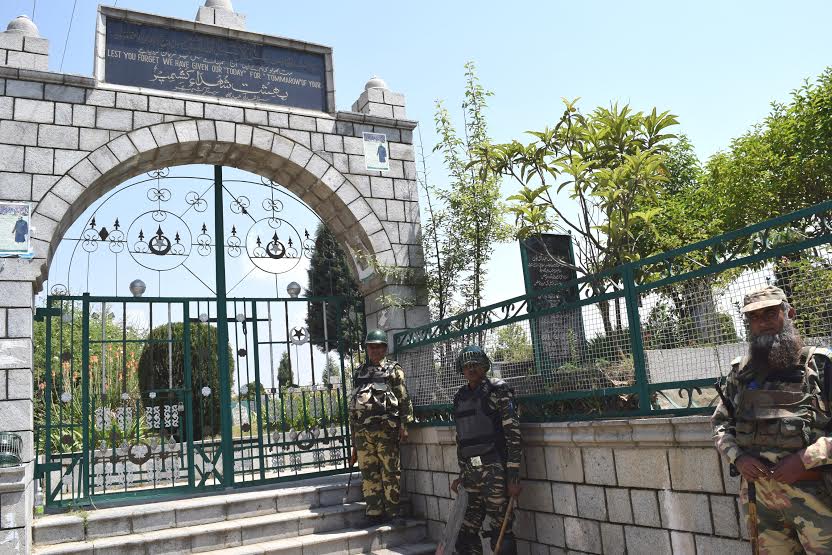 The CASO, according to locals, was launched in the area at around 3 am Thursday. Police said that the CASO was launched after inputs about the presence of militants in the house belonging to Muhammad Yaqoob Malik.
They said that the forces fired some shots during the CASO in which the house owner Muhammad Saleem Malik suffered a bullet injury and died.
Meanwhile, the body of slain was laid at rest in historic Eid gah in Srinagar.
Eyewitnesses said that the body of Saleem was taken in a procession to Eidgah, however, government forces intercepted them in Noor Bagh chowk.
They said that the government forces used intense tear smoke shelling, pellet firing, and fired several rounds in the air to disperse the civilians accompanying the funeral procession.
However, they said that the civilians kept pelting stones on the forces and the clashes continued for several minutes till the government forces allowed the procession to proceed to Eidgah.
They said that thousands of people participated in the funeral procession and the slain was laid to rest in martyrs graveyard.