New York: Upswing in bitterness between India and Pakistan over the killing of Jammu and Kashmir policemen and the Indian government calling off a proposed meeting of foreign ministers could come to the fore at the UN General Assembly.
"Anybody can try and be a solo player," India's Permanent Representative to the UN Syed Akbaruddin said in reference to Pakistan.
But he asserted in a multi lateral global body like the UN, "solo players in multi lateral context have neither a past nor a future".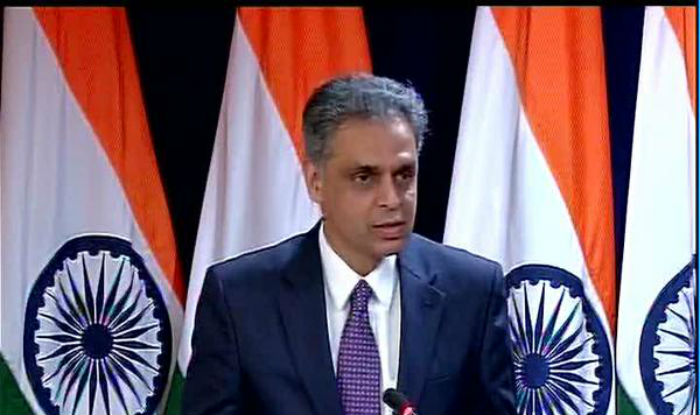 "It is their call how they spend that time allocated to them. We as India work in partnership. We are proud that all the issues that are listed we have a great resonance in terms of our position. If somebody (Pakistan) else would like to be a one-trick pony, it is for them to regurgitate an act which we have handled many times in the past and are confident we will do so again."
All eyes are on September 29 UN General Debate in the UNGA to be held in New York when External Affairs Minister Sushma Swaraj will make her speech.
The speech from the Indian External Affairs Minister will come close on the heels New Delhi calling off the proposed meeting between her and Pakistani counterpart Shah Mahmood Qureshi citing "evil agenda" of Pakistan.
India on Friday announced cancellation of the meeting – although it was clearly stated as not part of beginning of resumption of stalled talks between two parleys – and maintained – "Any conversation with Pakistan in such an environment would be meaningless".
"…..it is obvious that behind Pakistan's proposal for talks to make a fresh beginning, the evil agenda of Pakistan stands exposed and the true face of the new Prime Minister of Pakistan Imran Khan has been revealed to the world in his first few months in office," MEA spokesman Raveesh Kumar has said in a rare but strongly worded statement.
India's reactions came after three J&K police personnel were killed and postage stamps showing Hizb commander Burhan Wani was issued by the authorities in Pakistan.
External Affairs Minister Swaraj will address the General Debate in the morning of September 29.
Pakistan Foreign Minister Qureshi is also scheduled to address the august gathering the same day. (UNI)