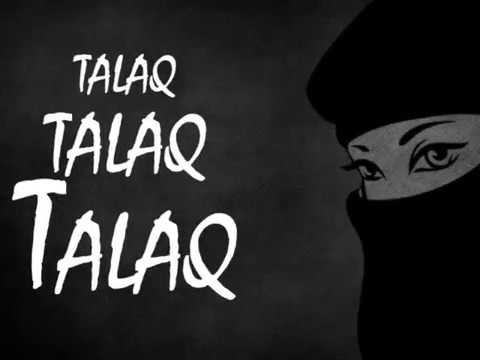 New Delhi: The Ordinance to make Triple Talaq a punishable offence has come into force with President Ram Nath Kovind giving his assent to it, sources said on Wednesday.

The President late on Wednesday night gave his approval to the ordinance, passed by the Union Cabinet earlier in the day.

With the assent of the President, the Ordinance has come into force.

After the President's approval, the government published it in the official Gazette late on Wednesday night gazette following which the law has come into force.

The Ordinance will have to be passed by both houses of Parliament within six months if its issuance failing which it will lapse and will have to be reissued.

As per the ordinance, a man giving Triple Talaq to a Muslim woman is liable for a punishment of upto three years.

The Triple Talaq Bill has been passed in the Lok Sabha but was stuck in the Rajya Sabha.

Addressing a press conference earlier on Wednesday, Law Minister Ravi Shankar Prasad said the executive order route has been taken due to "constitutional urgency".

"My special appeal to Sonia Gandhi….to appreciate that this Bill is pro-women. Similarly, my appeal is to Mayawati (chief of BSP) and also Mamata Banerjee (of Trinamool)," Mr Prasad told reporters here

"We tried to take Congress along while piloting this Bill….Myself and Paliamentary Affairs Minister Ananth Kumar  tried meeting and taking views of Congress leader Ghulam Nabi Azad five times," he said and lamented that despite being led by a woman like Sonia Gandhi – the Congress party did not back government initiatives to crush such a "damankari (atrocious)" system against women.

"Triple Talaq continued unabated despite the Supreme Court orders….We have statistics. As many as 430 Triple Talaqs took place between January 2017 to September 2018.

At least 229 such cases came up before the Supreme Court order….after the Supreme Court order, there came 201," Mr Prasad said.
He also said maximum Triple Talaq cases have been happening in country's most populous state of Uttar Pradesh.

"In UP, after the judgement there were 120 cases. These are the cases, we could collect through media reports and other channels….There are many unreported too," he said.

"Therefore, there was a compelling necessity to come with an Ordinance. There was an overpowering urgency," Mr Prasad said adding the Triple Talaq has nothing to do with religion or with issues related to 'ibadat (prayers)'; "it is purely about justice for women and an issue related to pride of women".

"In some cases, Triple Talaq has been given just because the Roti was not up to the mark….or the wife got up late in the morning," the Law Minister said.

The government move seeks to score a major political victory and rendering the helping hand to Muslim women especially in the run up to the assembly elections in five states of Madhya Pradesh, Rajasthan, Telangana (where there are substantial Muslim voters) and also in Mizoram and Chhattisgarh..

The bill to criminalise Talaq-e-biddat (instant talaq) was stuck in the Upper House with the opposition parties raising objections criminal provisions.

The Bill was passed in December 2017 in the Lok Sabha. The Supreme Court in its order in August 2017 had declared instant Talaq illegal.

The ordinance route adopted by the cabinet under the leadership of Prime Minister Narendra Modi comes as a huge move after two sessions of Parliament could not help pass the Triple Talaq bill in the Rajya Sabha. (UNI)