Srinagar: After the authorities imposed restrictions in capital city Srinagar on Wednesday, the city witnessed unprecedented traffic jams at several places giving a tough time to the commuters.
Eyewitnesses told The Kashmir Press that the restrictions have caused agony to the traveller's particulars in absence of any plan by the government for traffic diversions.
They said that massive traffic jams were witnessed at crucial junctures including Zero Bridge, Delegate near JK Bank headquarters, MA Link road, Batamaloo, Barbarshah, TRC, HSHS and Habakadal.
Reports pouring in from city outskirts also said that there are massive traffic jams at Shalteng, Parimpora, Hyderpora, Nowgam and Pantha Chowk belts.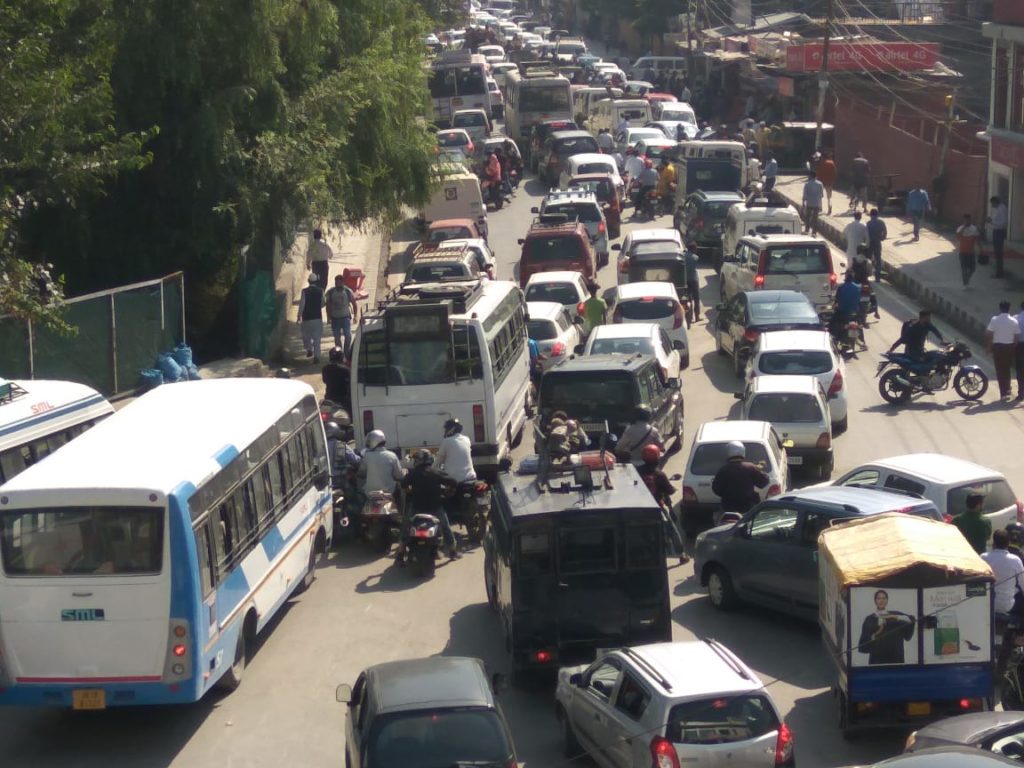 Meanwhile, the Srinagar Police at around 11 am today are up with a traffic advisory in view of the restrictions in the city & cutt-offs, route diversions
The police said that in view of the restrictions imposed under section 144 CrPC today in the Srinagar city in the areas falling under police station Shaheed Gunj, Batamaloo, Sherghari, Kothibagh, Ram Munshi Bagh Maisuma & Kralkhud to regulate Muharram processions, certain roads leading towards these areas have been blocked. All the concerned including general public are requested to adhere to the same for maintaining peace in the city.
A police spokesperson said that following cut-offs have been established & certain roads have been blocked:
1) From Bemina traffic is diverted towards NHW & no traffic is allowed towards Batmaloo.
2) All lanes from Chattabal leafing towards Qamarwari/Batamaloo have been blocked.
3) Roads adjoining Bemina-Qamarwari crossing are blocked.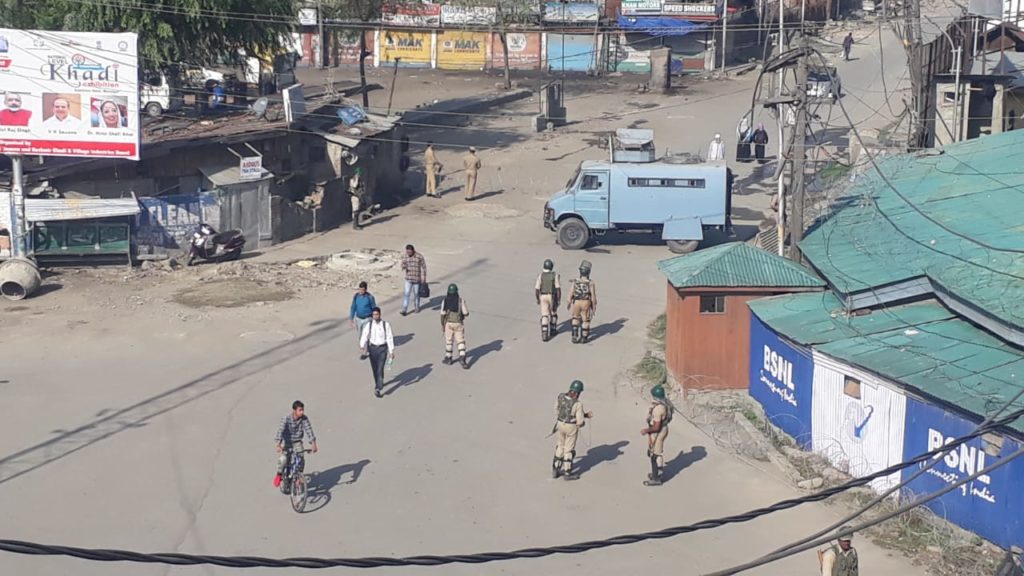 4) Cut-off points are established at Haba Kadal bridge from Kralkhud side.
5) Lanes towards Karfali mohalla are blocked.
6) Zaldagar bye-lane  towards Bund are blocked.
7) Traffic coming from East-Zone(Maisuma/Kothibagh/Kralkhud) is diverted at R K crossing towards Abdullah bridge.
8) All traffic coming from East Zone towards Hari Singh High  Street is blocked  from Amira Kadal  Gurdawara side.
9) All traffic coming from East Zone towards Jehangir Chowk is from Nudshah Bridge Maisuma side.
10) Cut-off points are established at Nawab Nazar side to block the vehicular movement towards SMHS side.
11) Cut-off at Gol-Chakri Ram Munshi Bagh.
12) Cut off at Nehrupark for all traffic towards Dalgate.
13) Cut off at RK(Radio Kashmir )crossing towards MA road & road diversion towards Rajbagh.
14) Cut-off at SRTC bridge also.