Srinagar: Tehreek-e-Hurriyat chairperson Muhammad Ashraf Sehrai on Monday visited the residence of Hakim-ur-Rehman, the slain Hurriyat activist at Bomai in Sopore.
Sources said that the TeH chairperson reached the residence of Rehman today morning and extended his sympathies to the bereaved family and offered Fateha to the departed soul.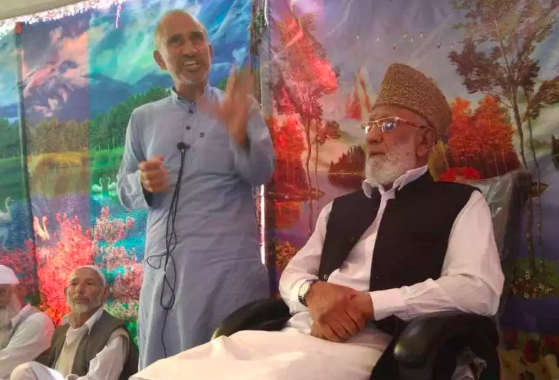 Hakeem-ur-Rehman Sultani, an activist of Hurriyat Conference led by Syed Ali Geelani, was killed when he was on way to his residence in Reshipora area at around 12.30 pm. 
"He was driving his own car when some gunmen appeared near his residence and fired a bullet into his head. He died instantly," a relative of the deceased has said. 
Rehman is survived by five daughters, wife and aged mother. The deceased hit limelight in 2009 after spearheading an agitation seeking removal of army's 'Rajinder Post' in Bomai whose soldiers were allegedly involved in killing of two local youths that year. The post was later shifted after massive public outrage.