Srinagar: Pakistan Super League franchise Lahore Qalandars are set to hold an event featuring ice cricket in Pakistan Administered Kashmir during the upcoming winter season.
The decision of Qalandars, the most active franchise of the Pakistan Super League (PSL), to stage the Ice Cricket Festival was made during a meeting held between team's chief executive Atif Rana, cricket director Aqib Javed, fast bowler Shoaib Akhtar, and Pak President Sardar Masood Khan.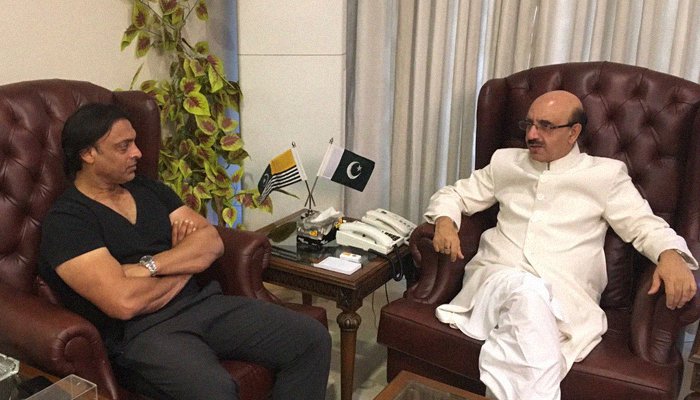 Speaking to Geo News at the President House, Masood said he applauded Qalandars' step and assured full support of the PaK government for the festival. The team is offering residents of the area a platform where they can enjoy cricket and exhibit their love for the game, he added.
Thanking Rana, Masood noted that he was grateful to him for coming up with the unique idea of Ice Cricket Festival, which will also help promote tourism in the region.
Rana, on the other hand, commended the PaK government's support throughout the Players Development Programme as well as for the Ice Cricket Festival. Explaining that his team had already started working on the project, he said he would soon share more details with the media.