Srinagar: The students of Islamic University of Science and Technology were on Monday allegedly harassed by the army men in Pulwama district of Jammu and Kashmir when they were busy in a surveying exercise.
B-Tech students of 5th semester, part of a group of almost 50 students including females told The Kashmir Press that at around 1 pm Monday all the students under the guidance of their teachers were busy performing the surveying exercises when a group of army personnel passed through the surveying camp. "The men in uniform called two of the students and told asked them what they were doing there," one of the students told Kashmir Press on conditions of anonymity.
"The duo told the army that they were at the site for performing surveying experiments," he said.
The students alleged that the army men hurled invective at them and told them that they should pick up the instead. "You have to pick up gun anyways. Either after completing PhD, B Tech or any other degree, you are bound o pick up gun and get killed. Even (Riyaz) Naikoo is a PhD," the army personnel told to the students.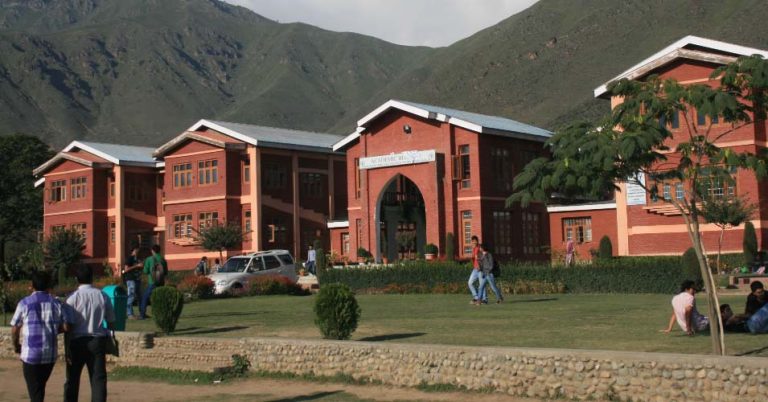 As soon as the army men came to know that the students were from The Islamic University of Science and Technology, the students said, this further infuriated the men in uniform. "You will definitely pick up the gun," one of the army personnel told the students and asked one of them to hold his gun. "They were probably drunk," the students alleged.
Another student said that the army men later called the teachers, including a female, and did not spare them for their share of invectives.
"The female teacher and other female students were also abused and harassed," the student said. "They checked the teachers' cards and told them that they were teaching the future militants."
The students and the teachers, feeling threatened by the "intimidation" of army, closed the surveying camp and fled from the spot.
Back at the varsity, the students held a protest demonstration demanding action against the army.
"We went back to the university and held a protest demonstration there," the students said. "The university administration assured us that they will take up the matter with the concerned authorities."
Vice Chancellor of the varsity Prof. Mushtaq Siddiqui told The Kashmir Press that he has directed the dean academic affairs to take up the issue with the General Commanding Officer of Victor Force.
"Yes, there has been some issue at the surveying camp. There has been unpleasant exchange of discourse. I have directed the DAA to take up the matter with the GOP of victor force."
He said that the issue couldn't be raised with the concerned authorities as the varsity was still collecting the details of the incident. "We have also changed the location of the surveying camp," the VC said.
Despite repeated attempts, the defense spokesman did not respond to The Kashmir Press for a comment over the issue