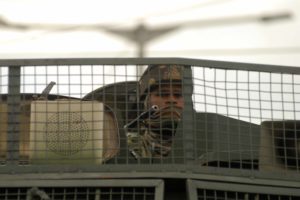 Srinagar: After 15 long years, the cordon and search operations (CASO) returned to Chenab valleys Kishtwar area
According to the locals, the contingents of police, CRPF and army were involved in the CASO during which they conducted house to house to searches.
"We were taken aback when the police and other government forces laid the siege and conducted searches," locals told The Kashmir Press.
"It was after 15 long years that CASO was conducted in Kishtwar. Last time it was conducted in the year 2005".
The locals said forces conducted searches in Semna , Shaheedi Gali, Malik Mohalla and adjacent localities of Kishtwar market.
Police confirmed that CASO was jointly conducted by army police and CRPF in Kishtwar market and other areas.
"No one was arrested during the CASO," police said.
Police on Wednesday claimed it arrested a Hizb sympathizer Towseef Ahmed Gandoo who according to them was trying to revive the militancy in Chenab Valley, a claim refuted by family.
Touseef is the son of top Hurriyat (G) leader of Kishtwar Ghulam Nabi Gandoo. Ghulam Nabi Gandoo is a close confidant of Hurriyat hawk Syed Ali Geelani.
Few days back a youth from Doda, who has done MBA (Masters in business administration) from a University in Jammu, also 'joined' Hizb-ul-Mujaheedin outfit thus putting family and the entire village in shock.