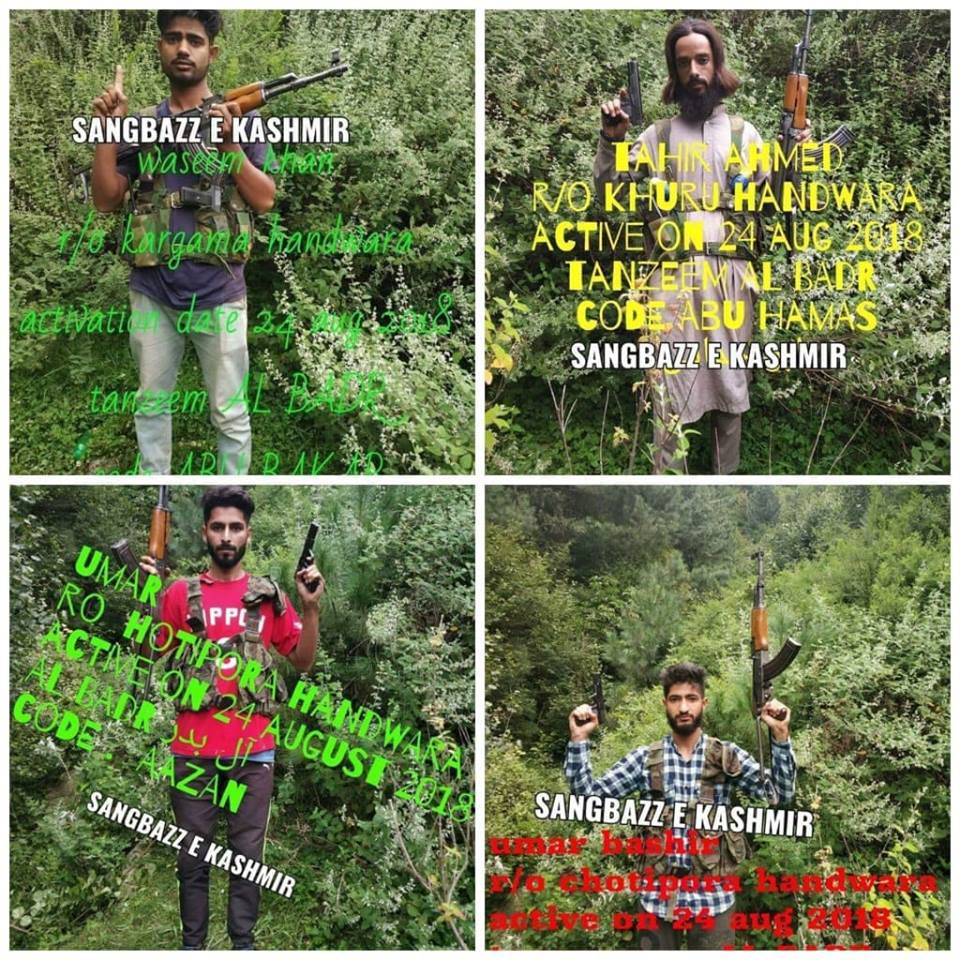 Srinagar: A day after four youth joined the militant outfit Al-Badar,  Army on Sunday claimed that it has arrested all of then newly recruited militants, allegedly amid a brief gunfight in upper reaches of Kalaroos in frontier Kupwara district this morning while they were attempting to exfiltrate across the Line of Control (LOC).
"On receipt of credible information about four newly recruited militants being guided by three militants of Al Badr for a planned exfiltration, the army in a joint operation with police laid an ambush and trapped the four militants along with war like stores" army's Srinagar based defense spokesman Col Rajesh Kalia in a statement issued here said.
After a brief gunfight,  the army stated that it showed extreme restraint and opportunity given to the militants to surrender.
While the four newly recruited militants surrendered, the three Al Badr militants deserted the new recruits and fled under cover of fire, the spokesman said.
Search operation is underway to trace the fleeing militants, the spokesman said.
Earlier, an official had told GNS that a joint team of SOG and army has launched a cordon in Nag Dagi forests of Kalaroos late Saturday night following the inputs about the presence of four Handwara youth, whose pictures showing them wielding guns had gone viral on social media as they had announced to join the militant outfit Al Badr on Saturday.
"Today wee hours the joint team overpowered all the four youths from the forest area and taken into custody for further questioning," he had said.
The official had said that arms and ammunition included one AK rifle and four grenades were also recovered from their possession.
The official had identified the arrested persons as Umar Bashir Sheikh (23) of Chotipora, Handwara, Danish Khazer Sheikh (22), Waseem Ahmad Khan (23) of Chotipora, Handwara and Tahir Habib Bhat of Khuru.
The official had said that among the four Waseem is an MBA student while as Umar has done diploma in Operation Theater (OT).
SSP Operations, Kupwara district, Shafqat Hussain had also confirmed the arrest of all the four youth during the CASO but refused to divulge further details. (GNS)