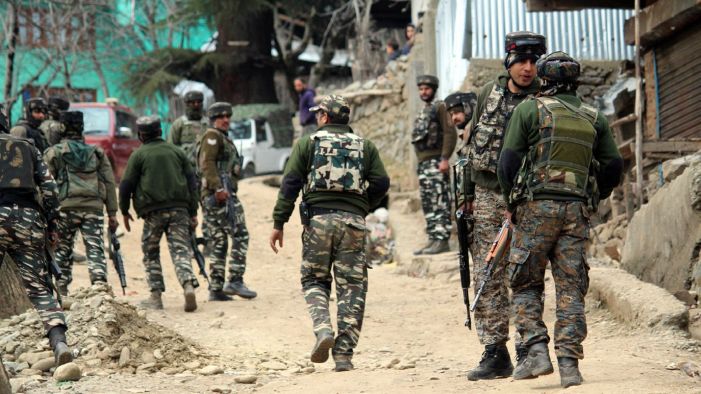 Srinagar: A 45-year-old man was injured after unknown gunmen opened fire upon him in Pulwama district of south Kashmir while as a soldier shot himself in north Kashmir's Kupwara district.
Reports said that the unidentified gunmen fired upon Molvi Mohd Ashraf Thoker at Parigam.
Ashraf, a resident of Bijbehara, received multiple bullets in both the legs and was taken to nearby hospital where from he was referred to Srinagar hospital for specialized treatment.
Ashraf, according to reports is an Imam (cleric) of a local Hanfia masjid in Parigam village.
SSP Pulwama Mohammad Aslam Choudary confirmed the incident and said that the Imam sustained injuries in legs.
"Investigations into the incident has been launched to nab the assailants," he said.
Meanwhile an army soldier was injured critically after he shot himself with his service rifle in Cherkoote area of north Kashmir's Kupwara district.
"Rifleman, Ranjeet Singh of 28 RR shoots himself at an army camp in Cherkote while he was on duty," official sources revealed, adding, that the soldier suffered serious injuries in the incident.
Following the gunshot, the colleagues rushed towards the soldier and found him in a pool of blood, they said, adding that the soldier was immediately taken to military hospital Drugmulla where his condition is stated to be critical. (Global News Service)