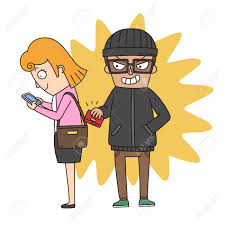 Srinagar: A Thai woman, who was tricked by her beloved to buy a car and a house on his name, has finally got justice when the first magistrate awarded two year imprisonment for the two accused.
According to the police, Sarawit Patara Chokchai of Thailand, staying in Germany, and at present at Shining Star Guest House, Dalgate Srinagar submitted a written complaint, stating that she came to Kashmir in the year 2007 and stayed in the House Boat of Aslam Dangola, who took her to Shaw Art Place where she met Mushtaq, a salesman and both of them took her to Lalchowk in a car.
The police said one more person namely Mohsin boarded the car she was travelling in who interacted with her and enquired about her next day's programme.
According to the police, she told Mohsin that she wanted to see some gardens upon which the accused Moshin said he will accompany her and show her some beautiful gardens.
"Accused Moshin took her and Aslam Dogola to his show room where they stayed for about four hours. The accused Moshin told her that tomorrow he will show her some gardens and on the next day he came to pick up her at 4 O'clock and took her to his home and introduced her to his parents and sister and all of them treated her well," the police said.
Following that, Moshin took her in a Shikara and told her that he is a bachelor and both of them stayed in House Boat for two days and took some photographs and then he dropped her at Airport.
"Accused Moshin tricked her to purchase a second hand car in his name and also cheated her to construct a home here, which Moshin told her that it will be later transferred in her name, besides he managed to extract huge amount from her on one pretext or the other," police said.
After the complaint, the court heard the defence counsel and prosecuting Officer Shahista Zahoor, convicted the accused Moshin Shah son of Wahid Shah , residence of Brane, Nishat  Srinagar under sections 420 RPC and sentenced him to undergo simple imprisonment for a period of two years.