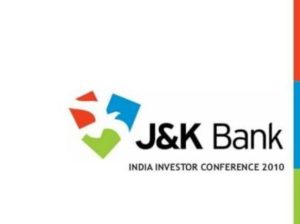 SRINAGAR: Parvez Ahmed, Chairman Jammu and Kashmir Bank, on Monday said during the last fiscal, the JK Bank disbursed Rs 1540.00 cr to more than 83,000 beneficiaries.
He apprised Governor N.N. Vohra, at the Raj Bhavan today.
Ahmed apprised Governor about the Bank's achievement of increasing lending in Agriculture, horticulture, handicrafts, hospitality & tourism, poultry, sheep & goat rearing and other sectors.
The Bank has posted 20% credit growth in J&K State and is at the forefront in regard to the implementation of flagship schemes of Government of India under the Prime Ministers Mudra Yojna (PMMY).
The Bank is planning a robust branch expansion by opening 200 Business Units during the current fiscal, and Specialised All Women Business Units are being opened at Jammu and Srinagar.
In view of the geographical bottlenecks in Ladakh the Bank has launched a Pilot Project to link all the 111 villages of Leh district by opening a network of 34 Ultra Small Branches which are likely to become functional in early September 2018.
The Bank affected recoveries of Rs. 2240 cr during the last financial year and has turned around with a profit of 202 cr for FY 17-18 as against a loss of 1632 cr in FY 16-17.
Chairman informed that the Bank has decided to create a specialized Start Up vertical which will serve as a one point access to facilitate and encourage entrepreneurs to start their own MSME units and other any businesses.
It has initiated enhanced Industry-Academia partnership for which Academic Excellence Medals have been introduced for men and women toppers in all Universities and Chairs for Professors for Rural Innovation and Start Ups are proposed to be established in different Universities.