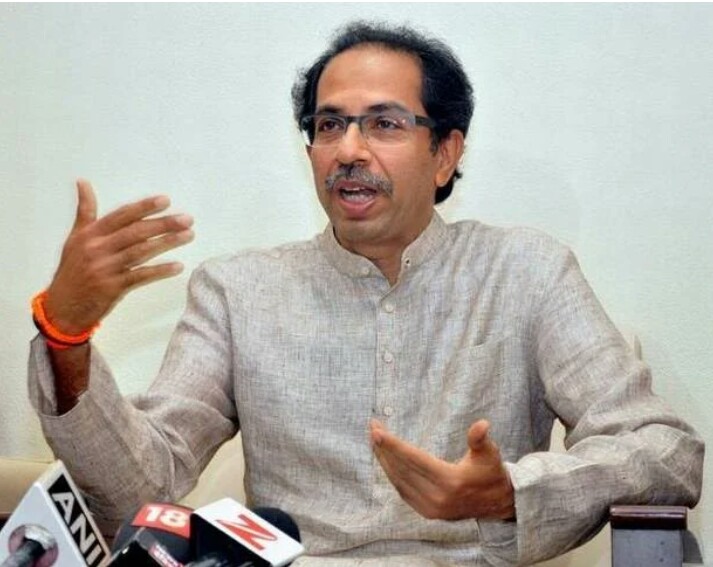 Delhi: Shiv Sena's party chief Uddhav Thackeray on Thursday blamed the BJP for the "worsening of the situation in Kashmir" and alleged that the BJP is now conveniently blaming everything on Mehbooba Mufti.
In an editorial in party mouthpiece 'Saamana' also says that after demonetisation terrorism and infiltration has grown manifolds.
"After creating lawlessness in Kashmir valley, BJP has decided to walk out of the government".
"The situation in Kashmir was never so bad, never ever have rivers of blood flown like this. Never before have our jawans been killed in such large numbers. But the BJP has systematically walked out of power and put the blame on Mehbooba Mufti." Uddhav said in the editorial.
"It was a stupid decision to form the government with Mehbooba. But the government was formed out of the greed of power to conquer one more state," he said.
"But the nation and our jawans had to pay a huge price for this decision and history will never forgive the BJP for this" he added.
Thackeray also hit back at Prime Minister Modi for failing to deliver on his promise to fight terrorism.
He wrote "In 2014 people elected Modi and one of the important reasons behind this was the promise for eradicating terrorism from Kashmir. It was in the same context that Modi boasted about a 56-inch Chest. But all the slogans got lost in the air after coming to power. In fact, people of Kashmir are now saying that the Congress and National Conference rule was better."
Comparing the present situation with child's play, the editorial said, "Armymen and innocent people are being killed and the Defense Minister just tweets an obituary".
"PM is always abroad. One fine day his plane landed in Pakistan and bhakts started calling it a masterstroke. But this is not how you run a government. Running the government is not a child's play. And whatever that is going on today is child's play"
He also wrote that it was wrong to blame Nehru for the Kashmir issue.
"Nothing is going to be achieved by blaming Nehru for taking Kashmir issue to United Nations. If Kashmir issue worsened because of Nehru, people gave you an opportunity to correct that mistake".
"What happened to the promise that every Kashmiri Pandit will return home?" he said.
"Before the Lok Sabha elections in 2014, you promised to remove article 370 of the constitution. What happened to that?' he asked BJP.
He criticised demonetisation and said that contrary to claims, the decision has led to an increase in terrorism and infiltration.
"While implementing demonetisation, you said that eradicating terrorism was one of the reasons. Then why are you citing terrorism as one of the reason while breaking up with PDP? The fact is that terrorism and infiltration have grown by thousand times after demonetisation" the Sena mouthpiece said.
Thackeray compared BJP's exit from the government in Jammu and Kashmir to how the British left India, "Jawans are martyred without a war".
"When stopping all this became difficult, BJP swiftly walked out of power putting the entire blame on Mehbooba Mufti. The British too left the country in a similar manner. What plans does Modi and his Bhakts have to save Kashmir? ". (UNI)