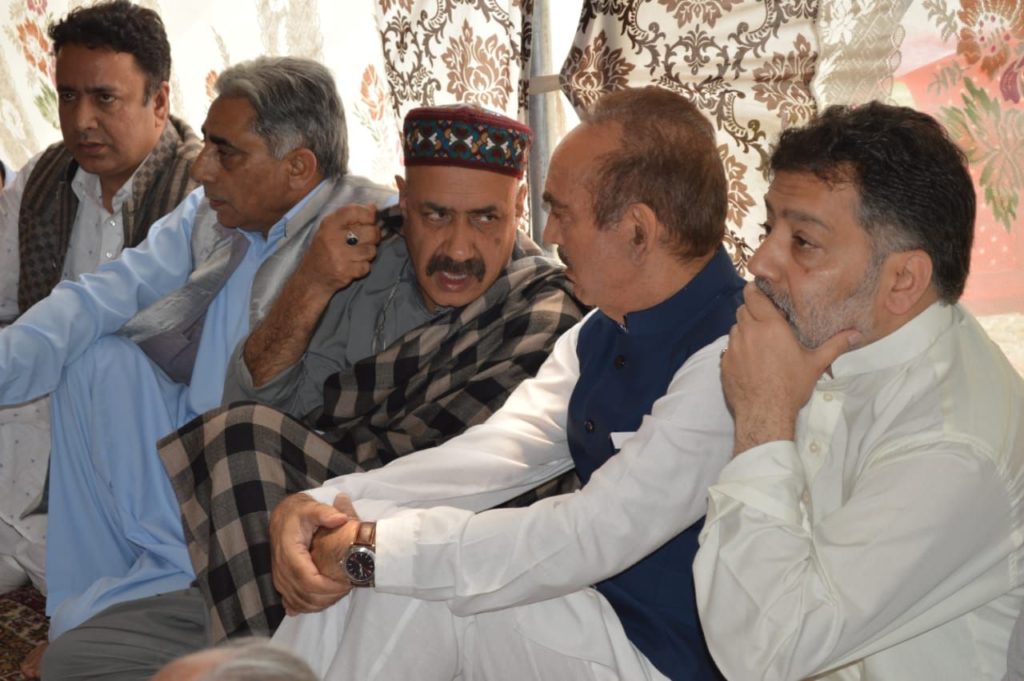 Baramulla: Thousands of people poured into Kreeri—the native village of journalist Shujaat Bukhari- to pay him tributes on his chahrum.
Apart from senior political leaders like Ghulam Nabi Azad, legislators, members and ministers of ruling People's Democratic Party (PDP), Delhi's special representative for Jammu and Kashmir, Dineshwar Sharma and representatives of both factions of Hurriyat also visited Shujaat's home.
While expressing his deep sympathy with the bereaved family, Azad said the killing of Shujaat "has sent a wave of anger and shock all across and it has been unequivocally condemned at local, national and international levels".
Azad said the contribution made by Shujaat Bukhari in bringing innovations to the media in the State is historic and worth emulating for younger generation.
While unequivocally condemning the brutal murder of Bukhari, Legislators, Hurriyat representatives, ministers and local people paid rich tributes to the departed soul.
Thousands also also visited the graveyard, where Shujaat was buried, to offer Fath-e-Khwani.
Shujaat was brutally murdered along with his two police guards at Srinagar's Press Colony last Friday.
His assassination has sent shock wave across Kashmir with condemnation pouring in from India, Pakistan and around the world.