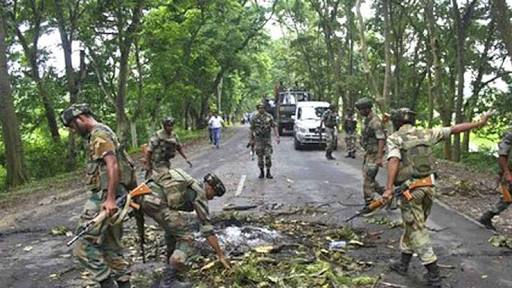 At least two army personnel were killed and four others injured in an ambush by terrorists in Mon district of Nagaland on Sunday, an Assam Rifles official said, media reports said.
The National Socialist Council of Nagaland (NSCN-K) has claimed responsibity for the attack in which two Assam soldiers were killed.
The incident occurred around 3 pm near Aboi when armed terrorists ambushed a team comprising six Assam Rifles personnel, said the public relations officer to the Inspector General of Assam Rifles.
Two units of Assam Rifles – one from Nagaland's Aboi and the other from Longding in neighbouring Arunachal Pradesh were on routine patrol.
They had met at link point and were returning to their bases when one of the vehicles was attacked.
The vehicle skidded off the road in the first  Improvised Explosive Device(IED) blast. Grenades were thrown and the gun fight last for close to 20 minutes.
Havildar Fateh Singh Negi and Sepoy Hungnga Konyak died on the spot while four others suffered critical bullet injuries, the officer said.
The injured personnel were airlifted and taken to the military hospital at Jorhat in Upper Assam.