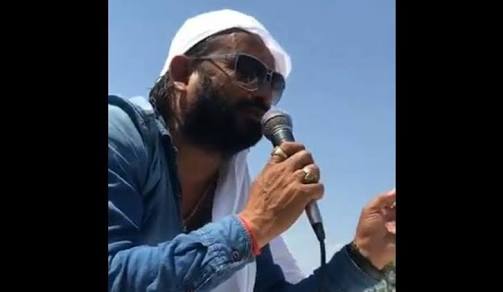 Srinagar: Jammu and Kashmir Police on Sunday claimed to have arrested Rajinder Singh aka Bobby, brother of former BJP minister Lal Singh, in Udaipur, in Rajasthan.
"We knew about his (Bobby's) movements and were tracking him. He was on our radar. A special team of J&K police arrested him from Udaipur, Rajasthan," police said.
Bobby is accused of delivering a hate speech and hurling "invective" against Jammu and Kashmir Chief Minister Mehbooba Mufti in a public rally named Dogra Swabhiman(Dogra pride) in Hiranagar, Jammu.
Police also said that Rajinder Singh was arrested by a special team of J&K police.
Lal Singh lost his cabinet berth as a forest minister for his alleged role in speaking at Hindu Ekta Manch(Hindu Unity Front).
The said rally was organised in Kathua in support of the accused rapists who had gathered in support to get the infamous Kathua rape and murder case transferred to Criminal Bureau of Investigation (CBI).
Jammu was on the boil after a brutal kidnapping, gang rape and subsequent murder of an eight-year-old Bakerwal girl in Kathua.
Moreover, there is also a case registered against Bobby in police station Hiranagar for hurling abuse and delivering a speech against Chief Minister Mehbooba Muftu, a video of which had gone viral on the Internet.