Srinagar: A month after Hizbul Mujahideen Commander, Sameer Tiger, was killed in an encounter with government forces in south Kashmir's Pulwama district, his cousin, Zahid Nazir Bhat, has picked up the gun and joined militant ranks.
Soon after becoming a militant, Nazir took to social media, and his picture, capturing him along with an Ak-47 rifle, went viral.
Senior Superintendent of Police (SSP), Chowdhary Mohammad Aslam, while talking to The Kashmir Press, confirmed that the cousin of former top Hizb Commander, Sameer Tiger, has joined militancy.
He said Zahid was also a resident of Drabgham village to which Sameer belonged.
"We came to know about it after his picture went viral on social media, showing the youth brandishing an AK47 rifle," Aslam said.
"Right now it is mostly speculation that this boy, who is still a student, has also joined militant ranks. However, we are still ascertaining the facts."
The SSP said that apart from Zahid, four more youth have joined militant ranks over the  past one month.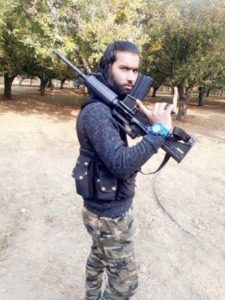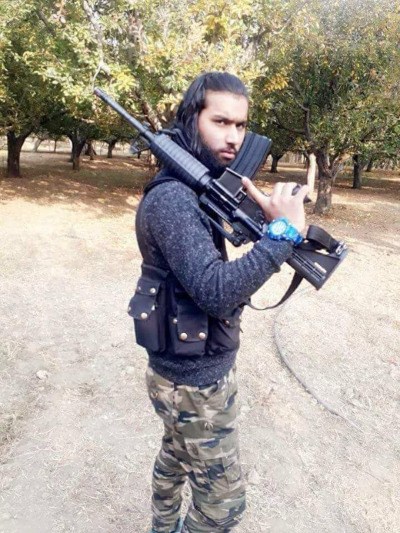 Meanwhile, another police official said that the joining of militant ranks by Sameer Tiger's cousin has not come as a surprise, since he was already having connections with the militants before.
Sameer Tiger, alias Sameer Ahmed Bhat, who had become a poster boy of militancy in South Kashmir was killed in his native village on April 30.
He was the main recruiter for the Hizbul Mujahideen militant outfit.
Sameer Tiger became popular after posing with an American M4 carbine in an orchard.