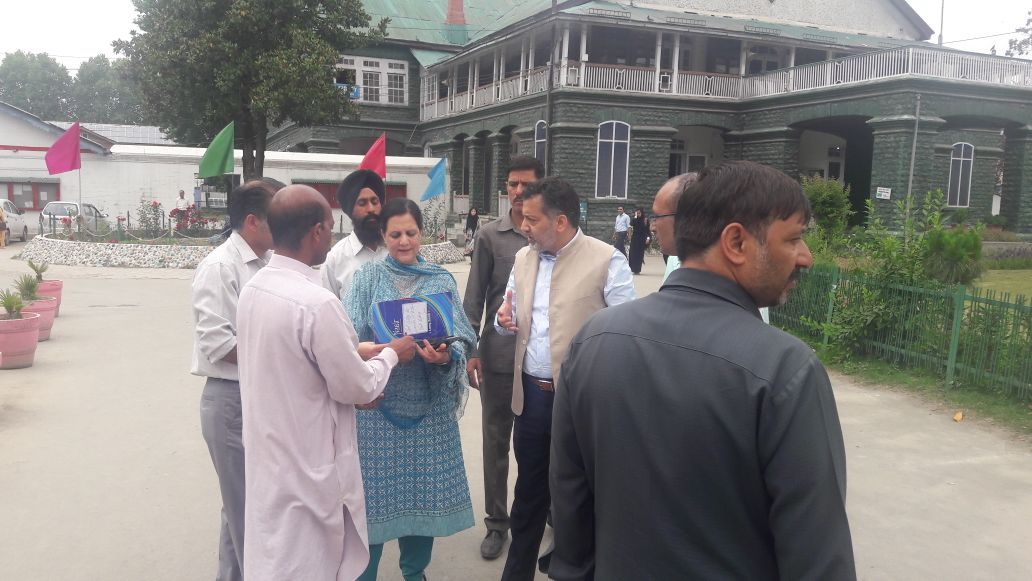 Minister for Higher Education, Technical Education and Information Technology, Molvi Imran Raza Ansari, today said that government was preparing the ground to revolutionise the young human resource in keeping view with the global market and an increasing demand for skill expertise.
Speaking to a team of candidates from Jammu and Kashmir participating in the regional level skills competition in Lucknow from 31st May to 2nd June 2018 under World Skills India, the Minister said for companies to succeed, they need employees with practical skills and technical knowledge geared to the evolving the skilled landscape.
The Minister flagged off the candidates for their participation at the regional level skill competition. The participating candidates will further compete at the national level skill competition which will be held in July 2018, leading to their participation in the World Skills Competition-Russia, 2019.
World Skills India initiative has been leading the country's participation at World Skills International competitions since 2011 and is responsible for the selection, development, management and participation of Team India in World Skills International Competitions.
"We are taking all the efforts to reach out and spot the young entrepreneurs and skilled people and give them further training to master their trade," he said, adding "over the period of last 4 months, we have carried out rigorous mobilization and publicity campaigns pertaining to the skill competition and also collaborated with prestigious institutions of the State."